Watch our Museum Treasures 5 exhibition, celebrating the anthology of European art in Egypt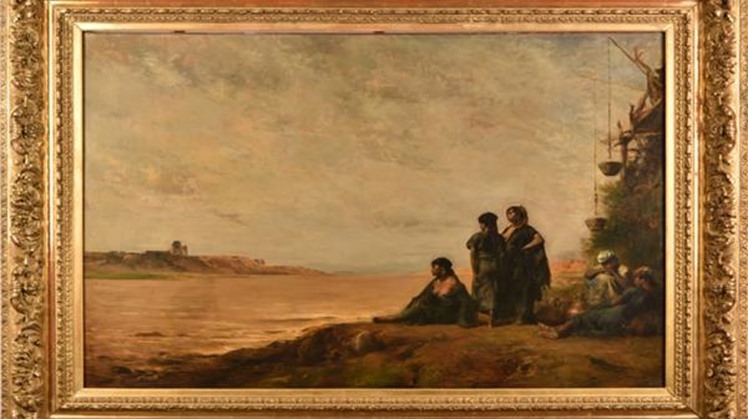 Wed, Sep. 16, 2020
Dr. Inas Abdel-Dayem, Minister of Culture, inaugurated yesterday the fifth exhibition in the series of our museums treasures, under the title Selections of European Art, in the presence of the Minister of Culture, Dr. Inas Abdel-Dayem, Ramon Casares, the Ambassador of Spain to Egypt, and Candio Carbis Estrada, the Spanish Cultural Counselor in Cairo, And Dr. Khaled Sorour, Head of the Fine Arts Sector, artist Ihab Al Laban, Director of the Complex, and a number of fine artists, interested people and critics.




At the opening, Abdel Dayem announced her happiness at the resumption of art exhibitions activity, which is one of the means of developing sense and uplifting conscience, and indicated that the series of exhibitions of our museums' treasures provides an opportunity to rediscover plastic creations that narrate parts of the story of the artistic history of human civilization, and invited all segments of society, especially young people, to visit The exhibition and access to Egypt's rare artistic wealth as a real opportunity to get acquainted with the colors of the plastic trends that dominated the continent of Europe during the 18th and 19th centuries.

It is noteworthy that the anthology exhibition of European art will continue until October 31 and includes more than 100 artworks selected from the holdings of the island museums, Mahmoud Khalil, Fine Arts in Alexandria, and vary between oil painting and sculpture of a group of international creators, including Paul Goujin, Rodin, Claude Manet. Edward Manet, Renoir, Alfred Sisley and Deja.