Sotheby's World Auctions in London prepares to display oriental paintings from Cairo.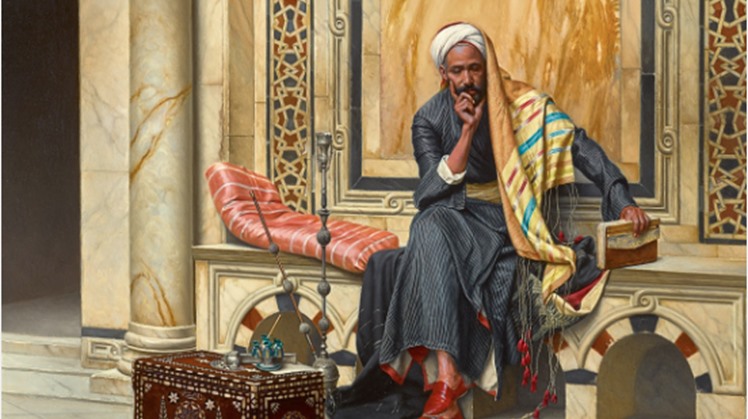 Sun, Jun. 7, 2020
Sotheby's, for international auctions in London, is preparing to sell 34 paintings of Orientalist works, from 8 to 11 June, online due to the spread of Corona Virus. The paintings depict North Africa, the Middle East and Ottoman a century and more ago, and all the artists represented traveled to various The region and they spent time in the area to directly depict what they saw and experienced, and their legacy of work provided an invaluable documentary narration to the world.

Among the paintings to be displayed at the auction is Ludwig Deutsch, entitled The Writer, depicting the painting in the nineteenth century Cairo, by a writer as a secretary - contemplating a marble rim outside a mosque or palace.

The painting bears many enormous details - from the fine lines of a silk print "shawl" with yellow prints to the ornate lining - the writer may consider work, faith, love, or perhaps death, and the price of the painting is estimated at between 40 to 60,000 pounds.

Another auction about Cairo, under the title Carpet Dealers, by Charles Welda, also displays the painting, depicting a person who loves a carpet, smoking a hookah while listening to the seller's bargains in the background, and the background may be based on Khan Khalili Market, which is the historical market of Cairo, and is estimated The price for the painting is between 80 to 100 thousand pounds.