100 international paintings .. "The Book at Al-Azhar Mosque" Carnival of Science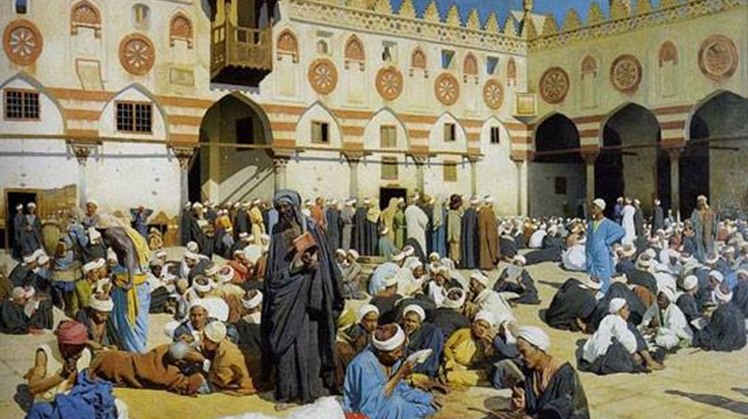 Mon, May. 4, 2020
Religious places in Egypt had a large share in oriental paintings, including what we see in the painting "The Book at the Al-Azhar Mosque" by artist Ludwig Deutsch in 1890.
 
As the "Art and Culture" page was published on the social networking site Facebook, "the artist David Roberts, a Scottish painter born in Edinburgh, on October 24, 1796, died on November 25, 1865 AD, was famous for his collection of documentary paintings on Egypt and countries in the Near East, produced during During the 1840s during his travels in the region (1838 - 1840), these works, in addition to his collection of other oil paintings, revolved around similar themes, making him an eminent orientalist.
 
Roberts drew the most prominent historical areas in Cairo and the Pharaonic and Islamic Giza, influenced by the Egyptian architecture and its arts in all its forms, he sailed to Egypt on August 31, 1831 AD, with the intention of obtaining designs or sketches in order to return them and turn them into oil works, and Egypt was in the focus of events at that time And travelers and collectors of antiques, collectors and lovers of antiquities were present to them either to view them or to buy and obtain them, and he made a long tour in Egypt, Nubia and Sinai.

We see in the painting multiple faces and various costumes representing a great carnival that reveals in one way or another the interest in science during that period in the history of Egypt.