Stay home ... See the "Bride's Machine" painting by Saroukhan within the Museum of Fine Arts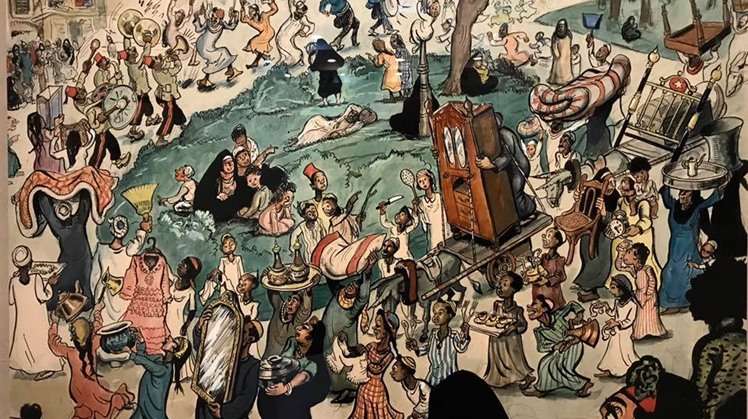 Sun, Apr. 12, 2020
The Fine Arts Museum, affiliated with the Fine Arts Sector, continues to invite citizens to stay at home, through its official page on Facebook, under the slogan "Stay in your house and we will give you the museum to your end", in order to tackle the Corona virus, and one of the most important holdings of the Art Museum The beautiful in Alexandria, which can be seen in (Online Museum), rare artworks by the cartoonist (Alexander Rukhtan), entitled "The Bride Show".

The organizers of the museum explained that the cartoon art was not a popular and popular art in the Middle East as it is now, because it was a critical and political art in the first place, and therefore there was no atmosphere for its formation yet, but after that the caricatures became a tool for political criticism campaigns against corruption, including a figure The bribed employee.

Two missiles were artists who fully understood the importance of the character in the caricature, and from this he had his own vision. He invented the "Al-Masry Effendi" character, which was a good start to the art of diagnosis on paper in Egypt, and two missiles obtained the Egyptian nationality granted to him by the late President Gamal Abdel Nasser.

"Two rockets," as the Italian Studio Magazine said in 1957, is considered to be among the 100 most powerful cartoonists in the twentieth century ... and remains the first spark of Egyptian and Arab caricature.