Live Science highlights virtual tours of Egypt's archaeological masterpieces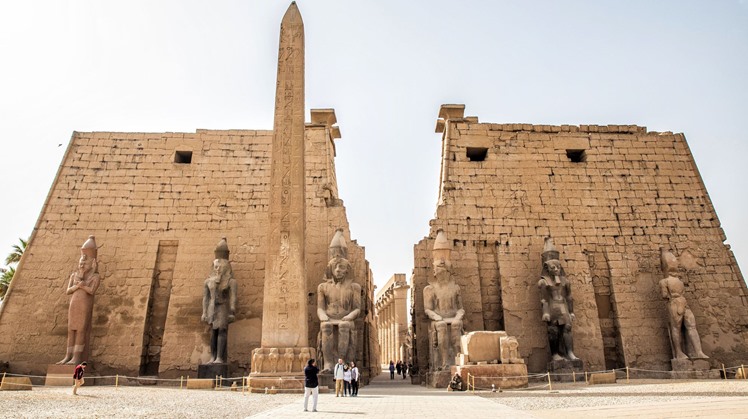 Thu, Apr. 9, 2020
The foreign "Life Science" website shed light on virtual tours of a number of Egypt's archaeological masterpieces, which were launched by the Egyptian Ministry of Tourism and Antiquities, as part of the precautionary measures to prevent the outbreak of the new Corona virus. .

The site sent a message to all the people of the world after the initiative of the Egyptian Ministry of Tourism and Antiquities, saying: If you are looking for a great way to "explore" while staying at home due to the emerging epidemic Corona virus, this may be the ideal option.

3D tours display ancient Egyptian sites in stunning detail, allowing viewers to "walk through" various parts of the ruins.

The Egyptian Ministry of Tourism and Antiquities announced that the tours will be published online last week, as a way to share these wonders with people staying at home to help "flatten the curve" during the Corona virus pandemic.

And the Ministry of Tourism and Antiquities wrote that the virtual tour includes a tomb from us from the eighteenth dynasty (1549 BC to 1292 BC), the tomb located in Thebes cemetery (modern Luxor) is known for its well-preserved paintings, according to the American Research Center in Egypt. Little is known of us, but his grave provides evidence about his life, and the titles in his grave indicate that he was a writer who also supervised the fields of the Pharaoh and the Temple of Amun.

The virtual tour of the tomb of Queen Maryshang III, launched on April 4, shows the Queen's rest, and was the granddaughter of the pharaoh Khufu, who probably commissioned the Great Pyramid of Giza. Her husband was either Khafre or Menkaure, and they both built the other pyramids of Giza. This tomb shows sculpted and painted scenes of Queen Marysekh III and her royal family, as well as funerary servants, craftsmen, and priests.