Luxor Festival for African Cinema To Kick off on March 6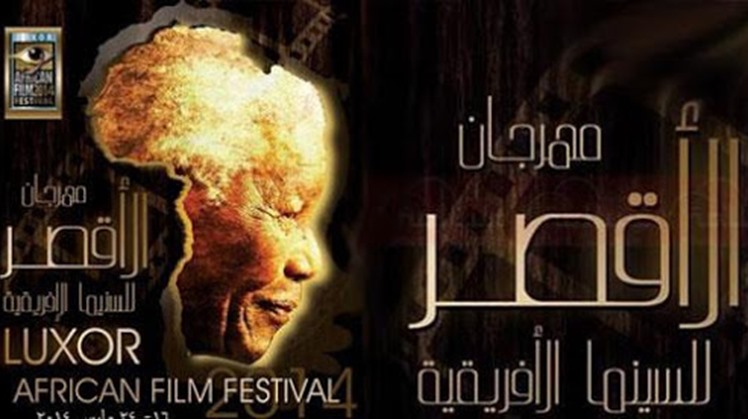 Sun, Feb. 23, 2020
Luxor Festival for African Cinema presents its ninth session, which will start on March 6, for 6 departing creators from Egypt and other African countries. From Egypt this year's session will be held in the name of the great monster and the distinguished artist, Farid Shawky, who will receive the honor of his two daughters, the artist Rania Farid Shawky and the director Abeer Farid Shawky in the presence of his wife Suhair Turk.

 The ninth session of Luxor Festival is dedicated to 5 others, the late great film director, Samir Seif, who was one of the honorees, but he left before the start of the session, so the festival management decided to dedicate the session to his spirit and honor his name in the presence of his son Danny Samir Saif, as well as dedicating the spirit to the spirit of the late Egyptian film director Osama Fawzi and receiving his honor His sister also honors the name of the late African artist, Sotigoy Kouyate, and the late Egyptian star, Aqila Ratib, first salary of Cinderella in Egyptian Art, and receives her honor, her famous granddaughter Jihan Jalal, as well as dedicating the course to the late Tunisian producer Ahmed Bahaa El Din Attia, former director of Mohr Jean Days of Carthage Film Festival in 1992 and 1994.

The festival displays during the ninth session 15 international films and Africa for the first time. The festival also allocates a competition for the diaspora cinema. There is a large foreign media coverage of the ninth session of Egyptian, Arab and international TV channels and international news agencies. The festival is held from 6 March to 12 March 2020 in Luxor and will be held by Luxor The Young Artists Independent Foundation with the support of the Ministry of Culture, Foreign Affairs, Tourism, Youth and Sports, the National Bank of Egypt in cooperation with the Governorate of Luxor and the Syndicate of Film Professions.