Min. Antiquities Transported A collection of 23 artifacts to the Grand Egyptian Museum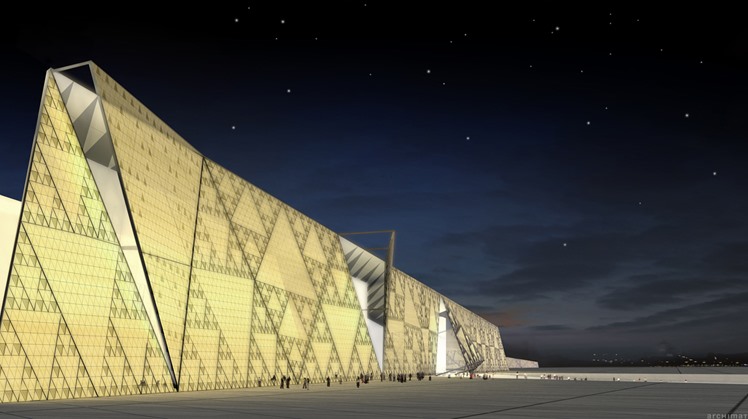 Mon, Feb. 10, 2020
The Ministry of Tourism and Antiquities has completed the packaging of a collection of artifacts from the Egyptian Museum with editing. It was placed in 23 boxes, two pieces were installed on bases, and they were transferred to the Grand Egyptian Museum, which will be opened in the last quarter of 2020, and all the pieces that were transported belong to ages Different.

It is known and followed before the transportation work, each piece was wrapped inside a shirt padded with foam and the team was keen on conducting a comprehensive radar survey before the transfer and documenting the three dimensions to determine the places of weakness and strength in them, and care was taken to follow the highest safety rates in the receipt, packaging and first restoration of all Small and medium-sized artifacts, as a prelude to placing them inside the laboratories of the Restoration Center to start the necessary restoration and maintenance work, and the transfer took place amid security procedures and under the supervision of Major General Atef Moftah, the general supervisor of the Grand Egyptian Museum project and the surrounding area.



The Grand Egyptian Museum is the largest cultural monument around the world, and everyone is waiting, both inside and outside Egypt for the moment it opens, for a large number of artifacts, which reach 50 thousand pieces within the scenario of the museum show, in addition to displaying the holdings of the golden king Tutankhamun in full for the first time Since the discovery of his tomb, there are about 8 thousand workers working daily in the museum 24 hours, and the works will end engineering and archeology on June 30, 2020, to be opened in the last quarter of 2020, and the museum includes a restoration center that contains 19 laboratories, including 7 laboratories specialized in restoration Heavy effects and divided according to the archaeological materials, we find that for each Laboratory material, as there is what is specialized in wood, stone, heavy, organic and inorganic monuments and special projects, in addition to mummies and archaeological remains, and there is a laboratory for examinations, analyzes and diagnosis of manifestations of damage.