24 Egyptian and international groups participate in the Aswan International Festival for Culture and Arts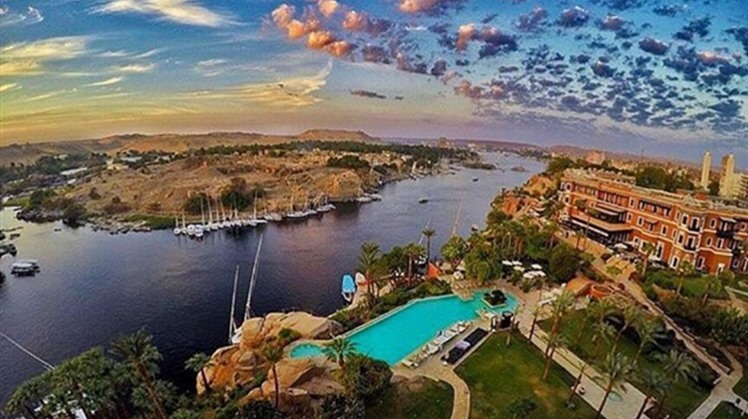 Mon, Feb. 10, 2020
To celebrate the sun perpendicular on the face of the second statue of Ramses, the General Authority of Culture Palaces will hold the Aswan International Festival for Culture and Arts in its eighth session in the cities of Aswan Governorate and the city of Abu Simbel during the period from February 16 to 22, as part of its contribution to stimulating cultural and archeological tourism, with the participation of 14 foreign artistic groups representing Falkor each state.
 
"Russia, Greece, Romania, Sri Lanka, Mexico, Tunisia, Algeria, Benin, Morocco, Sudan, Serbia, America, Poland and Bulgaria" teams participate in this year, in addition to ten technical teams belonging to the General Authority of Cultural Palaces representing the Egyptian folklore, which is "the valley" El-Jadid, Matrouh, Port Said, Assiut, Sharkia, Sohag, Aswan and Al-Arish "Folklore", next to the Toshka and Shalateen automatic divisions.
The activities of the Sun orthogonal festival will include organizing a devil of all these teams on sailboats over the immortal river page in front of the historic Ferial Park in Aswan to provide an opportunity for citizens and tourists to watch these shows that coincide with the launch of hundreds of balloons flying the flag of Egypt and the slogan of long live Egypt .

Egypt celebrates the sun perpendicular to Ramesses II's face. It occurs on October 22 and February 22 of each year, which is his birth day and the day of his coronation as King of Egypt. This phenomenon comes to announce the beginning of the flood season and cultivation in ancient Egypt, and is considered one of the 4,500 astronomical phenomena that Pharaonic Egypt has known through Its different eras.