"Conservation of Nature" initiative launched from the Bibliotheca Alexandrina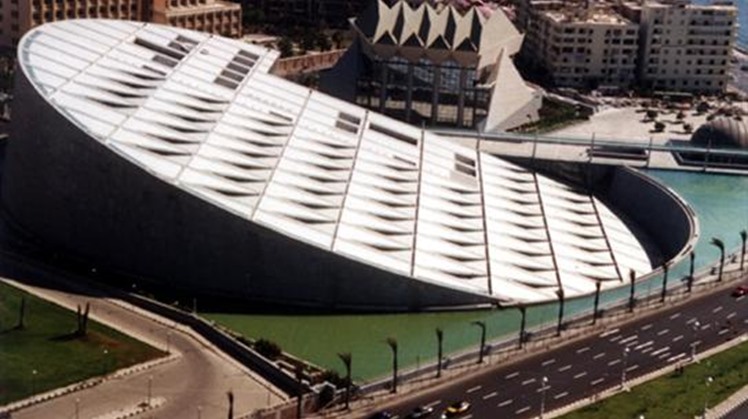 Sun, Feb. 9, 2020
The Sustainable Development Studies and Capacity Building Program for Youth and Support for African Relations at the Bibliotheca Alexandrina Program organizes the first lectures of the "Preservation of Nature: Lifestyle and Human Commitment" initiative, today, Saturday, February 8, at two o'clock in the lecture hall, the BA Library Conference Center, attended by Dr. Ahmed Wagdy , Professor at the Faculty of Engineering at Cairo University and director of the National Capacity Building Project, where he will discuss the environmental balance of the land and the Rio conventions to reduce environmental degradation.

The initiative comes within the framework of cooperation between the Bibliotheca Alexandrina and the Ministry of Environment, and within the implementation of the Egyptian International Initiative to integrate international conventions on the environment, "the Rio conventions: climate change and combating desertification and biological diversity", within the framework of the national capacity building project, which targets Alexandria University students to introduce international efforts to preserve The environment is led by the Rio Conventions.


This comes in the belief of the Bibliotheca Alexandrina about the importance of developing scientific and knowledge capabilities and spreading awareness and scientific thinking among young people and the importance of cooperation between the Library of Alexandria and the Ministry of Environment in implementing awareness programs on environmental issues and international agreements.

The New Library of Alexandria, or the General Library of Alexandria, is a revival of the old Library of Alexandria, the largest library of its time, in a huge project that Egypt undertook jointly with the United Nations, where the library was built again in a location close to the old library in El-Shatby area in the city. The modern library was opened on October 16, 2002 with an international presence.

 

The Library of Alexandria contains several museums, which are the Antiquities Museum "Archeology Museum inside a library. The museum collection includes various eras of Egyptian civilization, starting from the Pharaonic era until the Islamic era, through the Greek civilization that came to Egypt with the conquest of Alexander. The Library of Alexandria Antiquities Museum is the first largest and was followed by civilization Roman, then Coptic, before entering Islam in Egypt The collection displays about 1079 pieces, and the manuscripts museum "is one of the academic centers attached to the Library of Alexandria. This museum was established by Republican Decree No. (269) of 2002. Many manuscripts came from the Library of Alexandria Municipality and Museum of the History of Science: "The museum displays the development of science in Egypt over three consecutive historical periods that make up the main sections of the museum, namely: the Pharaonic section , The Greek section and the Arab and Islamic sciences department.