For Poetry & Art Lovers ... the Poetry Forum is launched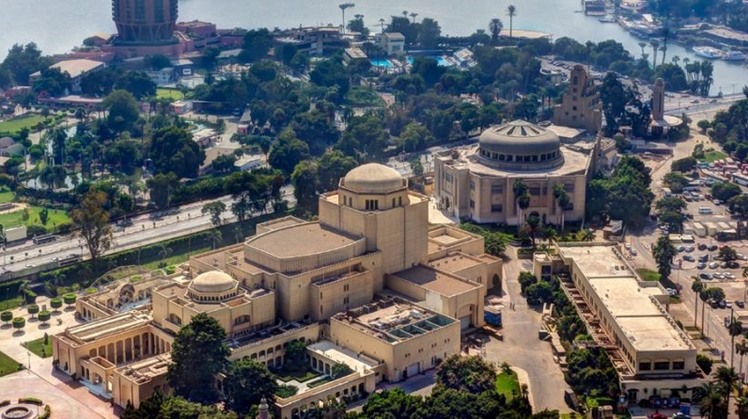 Mon, Jan. 13, 2020
Today, Monday, January 13, many different cultural events will be held, including the launching of the Cairo International Forum for Arabic Poetry, and the opening of the "Accumulation" exhibition by the international artist Ahmed Farid, next to the signature of the novelist Dr. Yusef Zidan, his collection of stories "Fawwat Al Hayawat" at the Diwan Library in Zamalek.

Under the patronage of Dr. Enas Abdel Dayem, Minister of Culture, the Supreme Council for Culture is faithfully organizing Dr. Hisham Azmy; the Fifth Cairo International Forum for Arabic Poetry from 13 to 16 January, with the participation of more than 100 poets and critics from 15 countries.

The activities of the forum will start at ten thirty in the morning at the small theater in the Egyptian Opera House. The activities will continue after the opening and over four days, as the activities will close at 7 pm on Thursday, January 16th, by announcing the name of the winner of the Cairo Prize for Arab Poetry at its fifth session.

Safer Khan Gallery of Fine Arts will host the fourth exhibition of internationally renowned contemporary artist Ahmed Farid, entitled "Accumulation" exhibition, on the day of 6 pm, and it is scheduled to continue until February 14.

The artist Ahmed Farid in his latest collections displays a fascinating visualization of the phenomenon of the layers of history that have accumulated over time and our unconscious mechanism to reveal these layers across the modern world in which we live.


The Archeology Museum of the Cultural Communication Sector of the Bibliotheca Alexandrina is organizing a lecture titled "Nefertiti: Queen and Pharaoh of Egypt", at exactly one o'clock in the Conference Room (C), in the library's conference center. The lecture will be delivered by Dr. Eden Dodson, Professor at the University of Bristol, UK.

Dar El-Shorouk, in cooperation with the Diwan Library in Zamalek, is organizing a seminar to discuss the fictional collection "Missing Lives", by Dr. Youssef Zidan, at exactly seven o'clock in the evening.

The new group includes 16 short stories, divided into 4 groups, the first of which is entitled "Echo of a rusty bell" and includes 3 stories: "The departure of donkeys, another vitality, anin - with a broken eye".

Al-Zaitoun Workshop holds a symposium, at seven in the evening, to discuss the short story "Getting Out of the Balcony" by Hanan Aziz, published by Dar Al-Masry for Publishing and Distribution.

The critical group discusses Dr. Howaida Salih, the script by Mohamed Rafia, the novelist Mohamed Ibrahim Taha, Dr. Fatima Al-Saidi, the poet and translator Osama Gad, and runs the symposium and is presented by the poet Hasna Rajab.