The opening of the Hurghada archeological Museum in 2020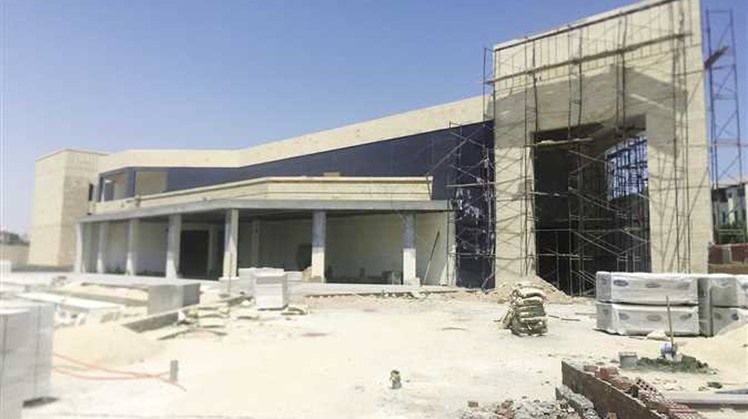 Tue, Dec. 24, 2019
Dr. Khaled Al-Anani, Minister of Antiquities, visited the Hurghada Museum today, to follow up on the latest developments regarding the works of the museum display scenario. Calling for an increase in the number of pieces on display and for a special daily program for cultural activities to be held in the recreational area surrounding the museum building.

During the tour, Dr. Khaled Al-Anani, the Minister of Antiquities, held a meeting with the Governor, Dr. Mustafa Minister of the Secretary General of the Supreme Council of Antiquities, and Engineer Waed Abul-Ela, Head of the Central Department for Engineering Affairs, Archeology and Museum Projects, to discuss the latest developments.
 
Dr. Khaled Al-Anany directed to develop the services provided to visitors, raise the efficiency of the museum's surroundings, and develop guiding panels, to facilitate visitors during their visit to the Hurghada Museum.
 
Eng. Waed Abu Al-Ela, Head of Projects Sector at the Ministry of Antiquities, said that lighting and insurance systems have been completed, which were implemented in accordance with the Ministry's requirements to secure the building, and to equip it with the latest cameras and alarms, confirming that there is full coordination with the Ministry of Interior to secure the museum with modern devices and individuals with efficiency Alia, in addition to security personnel from the Ministry of Antiquities, as well as training personnel to deal with visitors to the museum.
 
It is scheduled to hold a meeting with tourism companies in Hurghada prior to the opening, possibly on December 28, to guide and coordinate with them in what is displayed in the museum and its marketing methods in a way that benefits both parties, as the museum is one of the aspects of attracting tourism and encouraging vacationers I should visit museums during their excursion to these coastal areas, and the museum will also contribute to promoting Egyptian antiquities.

The Hurghada Museum is one of the most prominent projects, which are implemented for the first time by the Ministry of Antiquities in partnership with the private sector, which provided the museum building and made the necessary finishes for it, in accordance with the requirements approved by the Ministry, provided that the Ministry of Antiquities alone undertakes the administration and supervision of the museum.

Moamen Othman, head of the museums sector, explained that the museum was designed in accordance with the international standards of museums, and the museum's screening scenario works to show the beauty and luxury in Egyptian civilization through the ages, as it witnesses the display of pieces that embody the comforts of homes, their furniture and decorations that the ancient Egyptian used for decorations Hair, clothes, creams, perfumes and accessories.

The show also deals with sports aspects such as Nile and wild fishing, along with musical instruments and pictures of parties with dancing and playing, starting from the Pharaonic era to modern times, in an attempt to link between different civilizations.