Egypt, World Bank discuss allocating $500 million to combat pollution and solid waste management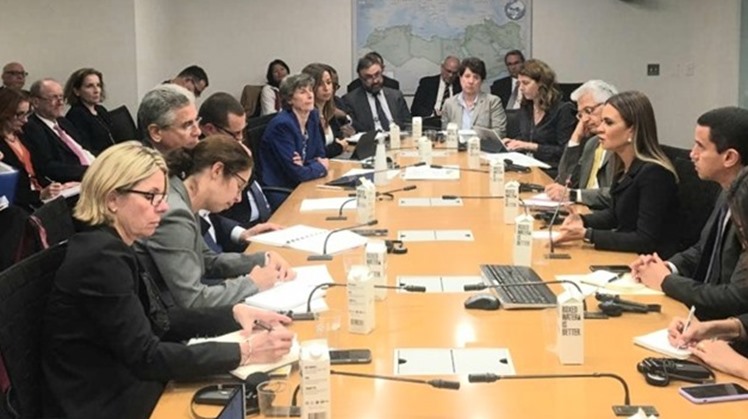 Thu, Oct. 17, 2019
CAIRO – 17 October 2019: Egypt's Minister of Investment, Sahar Nasr, discussed Wednesday with the World Bank the provision of $500 million in order to combat pollution and solid waste management project in Egypt.

Nasr added in a statement that Egypt is also discussing with the World Bank raising the level of partnership to support the health and education sectors in Egypt.

This came during Nasr's meeting with World Bank Vice President for the Middle East and North Africa Farid Belhadj on the sidelines of the World Bank and IMF annual meetings in Washington.

Nasr pointed out that the topics of discussion came in line with Egypt's future vision and President Abdel Fatah El-Sisi's instructions to invest in the human element.

The minister clarified that Egypt is currently cooperating with many partners to develop entrepreneurial projects, especially those supporting women and youth, stressing Egypt's keenness to strengthen the role of the private sector in development through participation in financing projects that support development efforts.

For his part, Belhadj affirmed that Egypt is a very important country for the bank's fields of work.

"Therefore the World Bank is keen to contribute effectively to the efforts exerted to achieve development in Egypt, especially in the field of infrastructure, in light of the economic and legislative reform that contributed to improving the investment climate in Egypt,"Belhadj explained.