Egypt's Sisi asserts support for expanding Italian Eni's oil, gas activities in Egypt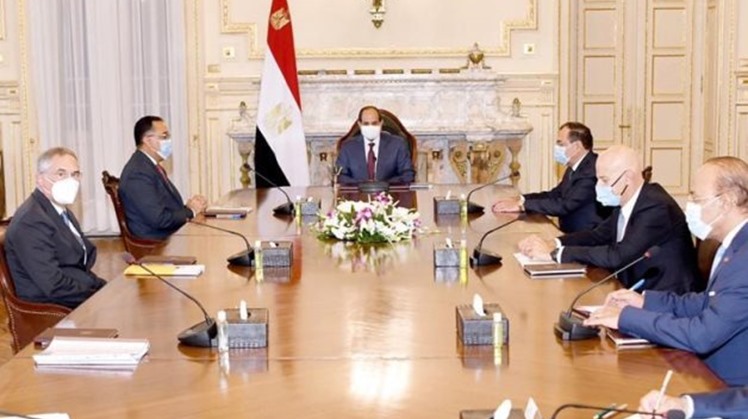 Mon, Aug. 31, 2020
CAIRO – 31 August 2020: Egypt's President Abdel Fattah El Sisi voiced his support to the expansion of investment activities of Italian multinational oil and gas company, Eni, in Egypt, in the fields of exploration and production, as he met with the company's CEO on Sunday, the Presidency said.



Eni earlier this year said it managed to drill the first exploration well in waters of Egypt's Nile Delta, in cooperation with contractor members of BP and Total.



Meeting with Claudio Descalzi, the chief executive of Italian company, Sisi highlighted the need to accurately implement the company's projects and to take into consideration the importance the state attaches to this vital sector.



The president urged continuing intensive cooperation with Eni and removing obstacles that may obstruct its work in the North African country, the presidential statement read, noting that Egyptian Prime Minister Mustafa Madbouli and Petroleum Minister Tarek Al Mulla attended the meeting, along with officials from the Italian company.


For his part, Descalzi voiced appreciation to the Egyptian stance supporting Italy during the critical outbreak of coronavirus pandemic in the European country. He also hailed the preventive measures Egypt has followed in the sites of petrol and gas production sites.