Egypt's Sisi, Algeria's Tebboune agree on intensive, periodical coordination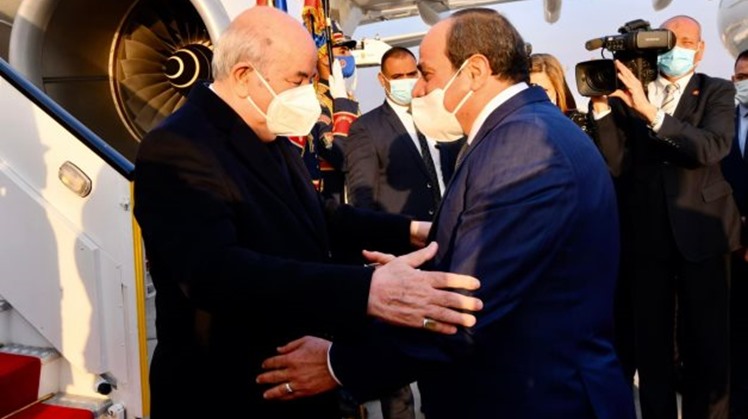 Wed, Jan. 26, 2022
CAIRO - 26 January 2022: Egypt's President Abdel Fattah al-Sisi held a meeting on Tuesday his Algerian counterpart Abdelmadjid Tebboune, in Cairo, where they agreed on intensive and periodical coordination.

Sisi welcomed the visit during "a critical time in which the region witnesses successive developments." He said the two countries are committee to furthering their strong strategic alliance that enhances the unity of the Arab and African ranks before all challenges.

He also expressed his and the Egyptian people's deep respect for the Algeria and the historic ties that binds it to Egypt.

On Jan. 20, Minister of International Cooperation Rania Al-Mashat held a meeting with Ambassador of Algeria Hamid Shabira to review the results of previous sessions of joint committees in rising efforts to strengthen cooperation at all levels.