Egypt's FM discusses with UN Special Envoy for Syria political solution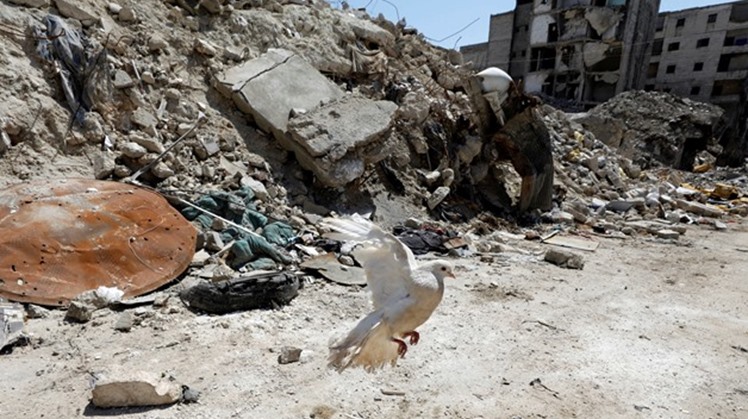 Sun, Oct. 4, 2020
CAIRO – 4 October 2020: Egypt's Foreign Minister Sameh Shoukry received a phone call from United Nations Special Envoy for Syria Geir O. Pedersen on Sunday, discussing the latest developments in Syria, according to a statement from the Egyptian Ministry of Foreign Affairs.

They discussed ways to advance the political settlement of the Syrian crisis as the Egyptian Minister stressed Egypt's supportive stance towards finding a solution to the Syrian crisis in a way that preserves the Syrian unity and its independence, in light of Egypt's communicative efforts with the "moderate" Syrian opposition, the statement said.

Shoukry also reiterated Egypt's call for confronting terrorist and extremist organizations and their regional supporters, the statement continued.

Pedersen updated Shoukry on the results of his diplomatic moves with the various Syrian parties with an emphasis on finding a political process, the statement said.

The UN envoy expressed his appreciation for Cairo's balanced and supportive role, affirming his keenness to maintain continuous coordination with Egypt, the statement added.