political solution is the best for the crisis in Libya: Egypt's FM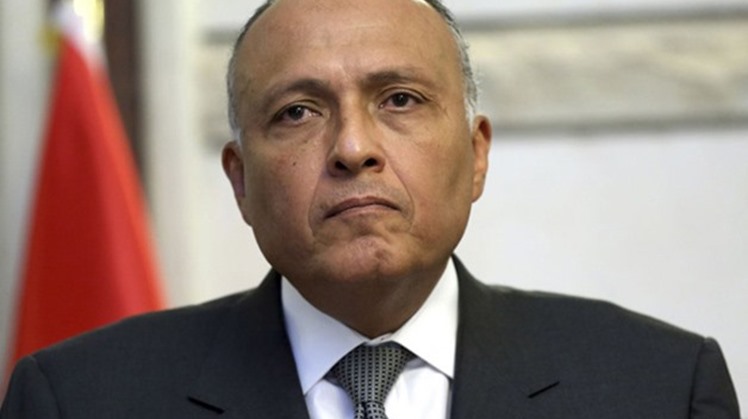 Mon, Jun. 29, 2020
CAIRO – 29 June 2020: Egypt's Minister of Foreign Affairs Sameh Shoukry has confirmed that the statements made by the European and Arab countries regarding the Libyan crisis reflects the international interest in the Cairo Declaration, noting that a political solution is the best for the crisis in Libya.

Shoukry added in TV statements to Al-Hekaya program that Egypt contacts all the parties in Libya to bring the views closer.

"All these contacts allow the parties in Libya to engage in the political process," he said, pointing out that Egypt will not side with one party over the other but will support all the parties to resolve the crisis, for the best interest of the Libyans.

The "Cairo Declaration" is an initiative launched by President Sisi during a press conference in the presence of Aquila Saleh and Khalifa Haftar. It calls for a ceasefire, obligating all foreign parties to withdraw foreign mercenaries from Libya and leading to the dissolution of the militias.

Libya has been marred in violence between competing forces, militias and extremists since the toppling and killing of Muammar Gaddafi in 2011. The conflict now pits the Tripoli-based Government of National Accord (GNA) against the Libyan National Army (LNA), led by Field Marshal Khalifa Haftar, for control of the country.