World's largest container ship "HMM Algeciras" passes through Egypt's New Suez Canal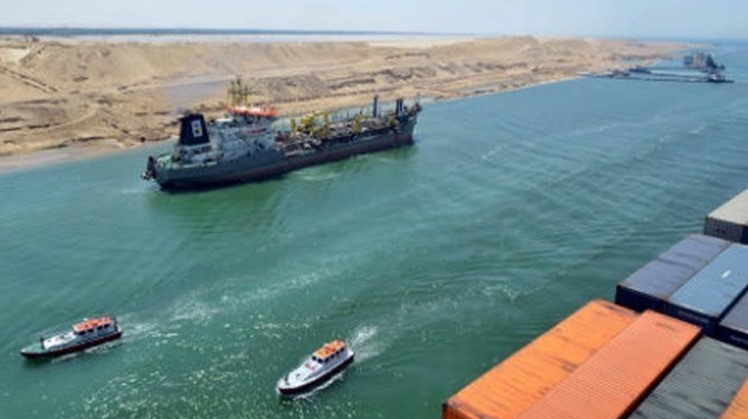 Tue, May. 26, 2020
CAIRO – 26 May 2020: The World's largest container ship "HMM Algeciras" passed through the New Suez Canal as part of the convoy of the south. The vessel belongs to the Korean container line HMM.Itcarries a tonnage of 24,000TEUs, with a length of 400 meters and a width of 61 meters.

The vessel made its first cruise through the Suez Canal on Monday during its trip from YantianPort in China to Rotterdam in The Netherlands.

Osama Rabie, the head of the Suez Canal Authority, inspected Monday the navigation movement in the canal, and followed up on the journey of the container ship.

He instructed taking all necessary measures for the ship to pass safely by providing all necessary navigation assistance.

Rabie further stressed that the authority is taking all the precautionary measures in light of the spread of the coronavirus, adding that the authority has taken some proactive measures by granting a package of incentives and discounts to different types of vessels crossing the canal.