US did not call on Egypt to ban Russian ships from navigating the Suez Canal: SCA chair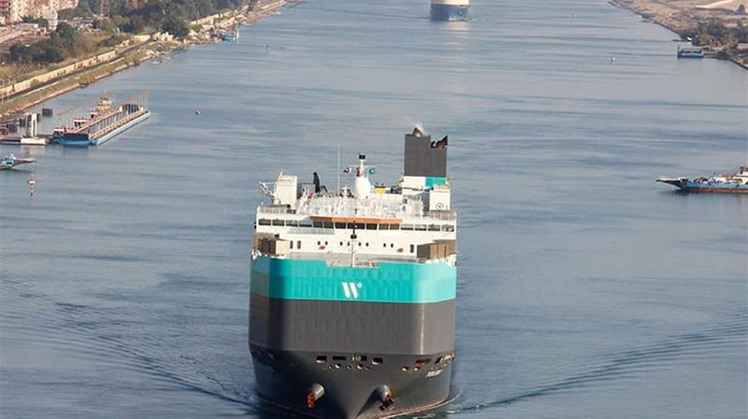 Sun, Mar. 6, 2022
CAIRO, 6 March 2022: The US did not ask Egypt to ban Russian ships from navigating the Suez Canal following the Russian invasion of Ukraine and the imposition of sanctions on Russia by several influential countries, Suez Canal Authority head Osama Rabie said on Tuesday.

The Suez Canal is an international strait that is neutral to political events and wars as per the Constantinople Agreement, Rabie told Sada El-Balad satellite channel, according to Ahram Online.

The Convention of Constantinople is a treaty signed by several countries, including Russia, concerning the free navigation of the Suez Canal on 29 October 1888.

The first article of the treaty stipulates that the "Suez Maritime Canal shall always be free and of commerce or of war, without distinction of flag. Consequently, the High Contracting Parties agree not in any way to interfere with the free use of the Canal, in time of war as in time of peace."

The Suez Canal — which connects the Mediterranean and Red seas — is the shortest maritime route between Asia and Europe and the fastest crossing from the Atlantic Ocean to the Indian Ocean.

The sea-level canal is also the longest in the world without locks, with a normal transit time from end to end of about 13 to 15 hours.

Around 12 percent of the world's trade passes through the canal, which is one of the main foreign-currency earners for Egypt.

Last week, Ukraine asked Turkey to close the Bosphorus and Dardanelles straits to Russian ships. Ankara has the right to block warships from countries involved in the conflict from accessing the Black Sea under the 1936 Montreux Convention.

The US and its allies have levied sanctions on Russia's biggest banks and its elite, frozen the assets of the country's central bank located outside the country, and excluded its financial institutions from the SWIFT bank messaging system.

European Union countries are also considering a ban on Russian ships in a move to tighten sea restrictions and impede Russia's commercial shipments, Reuters reported.

Britain and Canada are among the countries that spearheaded the ban. Denmark is still mulling over such a move.

With tight global energy supplies, cutting off such shipments can be a challenge for Europe, Reuters added.

Several countries have also imposed a ban on Russian airlines from their airspace, which so far include Poland, Romania, and Moldova.