Egypt's FM receives phone call from U.S. Special Envoy for Horn of Africa discussing Sudanese developments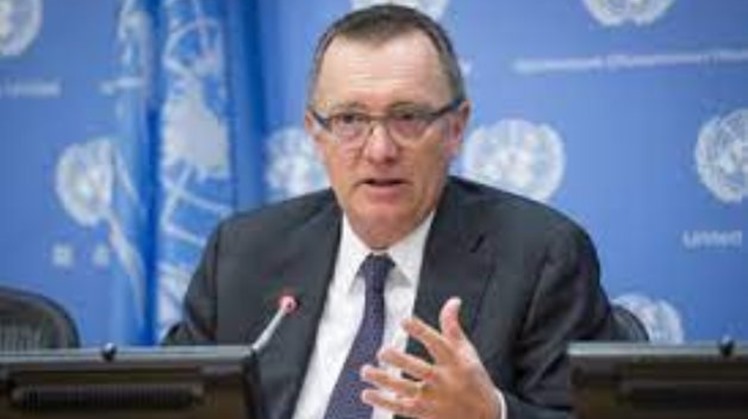 Mon, Oct. 25, 2021
CAIRO – 25 October 2021: Egypt's Minister of Foreign Affairs Sameh Shokry received a phone call Monday from U.S. Special Envoy for the Horn of Africa Jeffrey Feltman as they reviewed the latest developments in Sudan.



Feltman presented the outcomes of his latest visit to Khartoum, while Shokry said Egypt is following the situation closely stipulating the importance of security and stability of Sudan.



The U.S. Special Envoy for the Horn of Africa has been to the Sudanese capital, Khartoum, on September 28 – October 1 "to highlight the United States' firm commitment to Sudan's ongoing political transition," as indicated on the website of the U.S. Department of State.



The American official met with members of the dissolved Sovereign Council and government to affirm the U.S. "political and economic" support to Sudan during the transitional period. He also warned that not sticking to the 2019 Constitutional Declaration, which got suspended Monday, and the 2020 Juba Peace Agreement would "place at risk Sudan's bilateral relationship with the United States, including significant U.S. assistance, as well as the prospect of security cooperation to modernize the Sudanese armed forces and U.S. support in the International Financial Institutions and for debt relief," the press release noted.