Egyptian, U.S. naval forces conduct joint exercises in Red Sea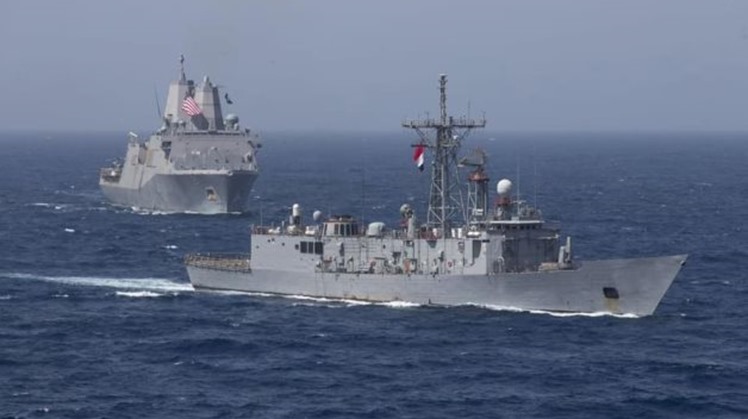 Thu, Mar. 18, 2021
CAIRO – 18 March 2021: The Egyptian and American naval forces held Wednesday joint exercises in the Red Sea.


The drills included Egypt's "Sharm El Sheikh" frigate, and the United States' amphibious warfare ship dubbed USS SOMERSET-LPD25.


The exercises consisted of a number of naval combat activities such as repelling atypical threats, analyzing the situation on the surface, air, below the surface, and electronic levels as well as other transportation and security measures in the Red Sea.



Earlier this month, the Egyptian and French naval forces carried out joint exercises also in the Red Sea.