US looking forward to deepening economic partnership with Egypt: Steven Mnuchin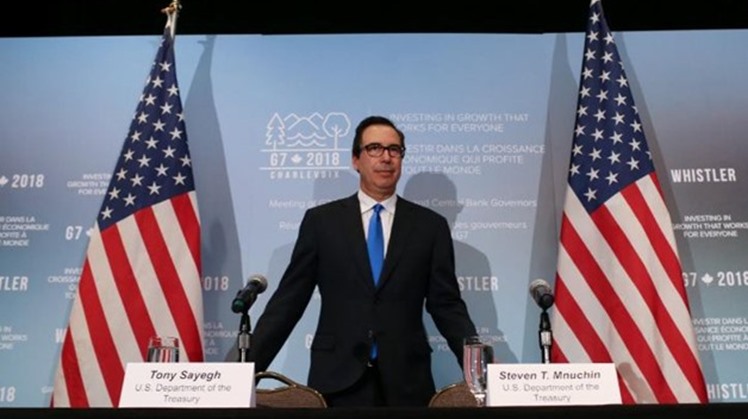 Wed, Jan. 6, 2021
CAIRO – 6 January 2021: US Secretary of the Treasury, Steven Mnuchin, asserted that the US side is looking forward to deepening the economic partnership with Egypt, in a way that contributes to increasing US investments in Egypt, especially given that it enjoys an attractive climate and strong infrastructure, and US companies search for alternative markets.



Mnuchin added, on the sidelines of his meeting with Egyptian Finance Minister Mohamed Maait, Wednesday, that they look forward to strengthening joint bilateral cooperation in combating money laundering operations that threaten world economies, especially in light of the link between these illegal operations with the support of terrorist organizations, and other forms of organized crimes.



The US Secretary of the Treasury praised the success of the economic reform program, which contributed to strengthening the structure of the Egyptian economy and containing the coronavirus pandemic, according to the Egyptian Ministry of Finance statement.



Mnuchin emphasized that it is an important and unique experience that has given the Egyptian economy a measure of strength and rigidity in the face of internal and external crises and challenges, welcoming the Minister of Finance's keenness to transfer its expertise in the field of economic reform to neighboring countries, in a way that contributes to laying the foundations for comprehensive and sustainable development.



"We expect the global economic conditions to gradually improve, and the strong performance of the Egyptian economy will return after the provision of the Corona virus vaccine at the international level during the coming period," he said.



He added that his country looks forward to strengthening economic cooperation between the two countries and attracting more American companies and investments, to expand their economic activities in the Egyptian markets, especially after the success of the economic reform program in improving the investment climate.



This came during a meeting between Egyptian Finance Minister Mohamed Maait, with US Treasury Secretary Stephen Mnuchin and his accompanying delegation.