Egypt's FM Shoukry discusses strategic relations with US counterpart Pompeo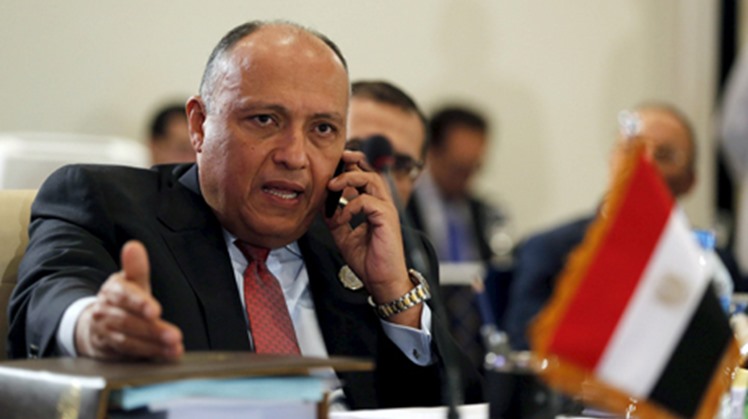 Thu, Mar. 5, 2020
CAIRO - 5 March 2020: Egypt's Foreign Minister Sameh Shoukry and US secretary of State Mike Pompeo discussed strategic US-Egyptian relations in a telephone call Tuesday evening , Egyptian foreign ministry said.

Shoukry received a call from Pompeo, during which the pair agreed to "continue consultation and coordination on a number of issues in the upcoming period", the ministry said, without elaborating, according to Ahram Online website.

It added that the call is part of "close consultation" between the two sides on all issues.

Earlier on Tuesday, US president Donald Trump called Egyptian president Abdel Fattah El-Sisi and the two leaders discussed the latest developments of a disputed giant dam Ethiopia is building on the Nile, with Trump promising to continue efforts for a deal between Egypt, Ethiopia and Sudan over the project.