Wed, Dec. 18, 2019
CAIRO - 17 December 2019: President Abdel Fatah al-Sisi awarded 12 individuals in the closing ceremony of the third edition of WYF 2019 on Tuesday for their contributions to humanity's welfare.
The awardees are:
Rashi Anand, Founder of Lakshyam Foundation specialized in children's welfare and women empowerment.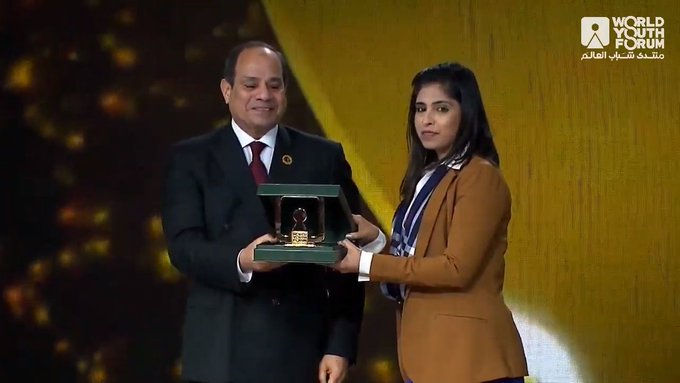 Eric Metamoros, co-founder and CEO of Biop AI specialized in medical apps and that developed an app for skin cancer detection.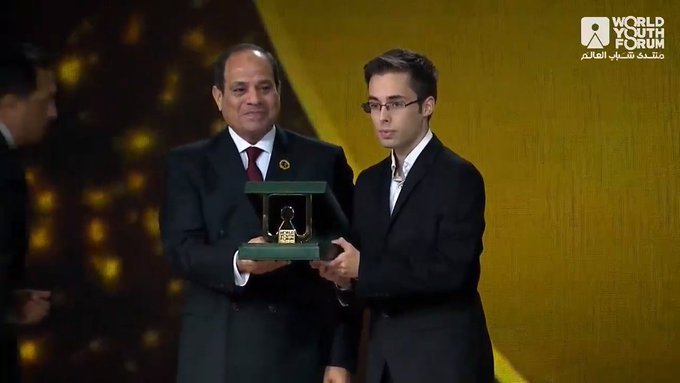 Joshua Bedford, the youngest student to join the University of Oxford at the age of 6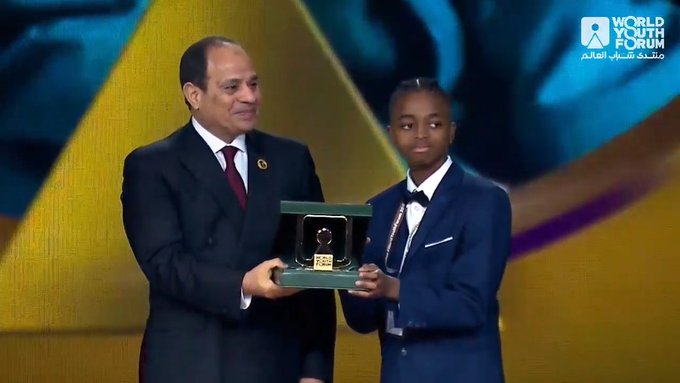 Stephen and Anthony Osawaru who won 1st place for developing an app in an initiative to promote digital inclusion in Africa, which was a recommendation of WYF 2018.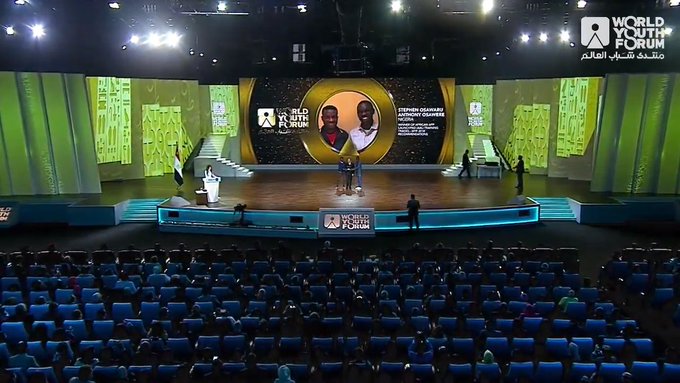 Ahmed Hesham Radwan, 1st place winner of the African gamification initiative.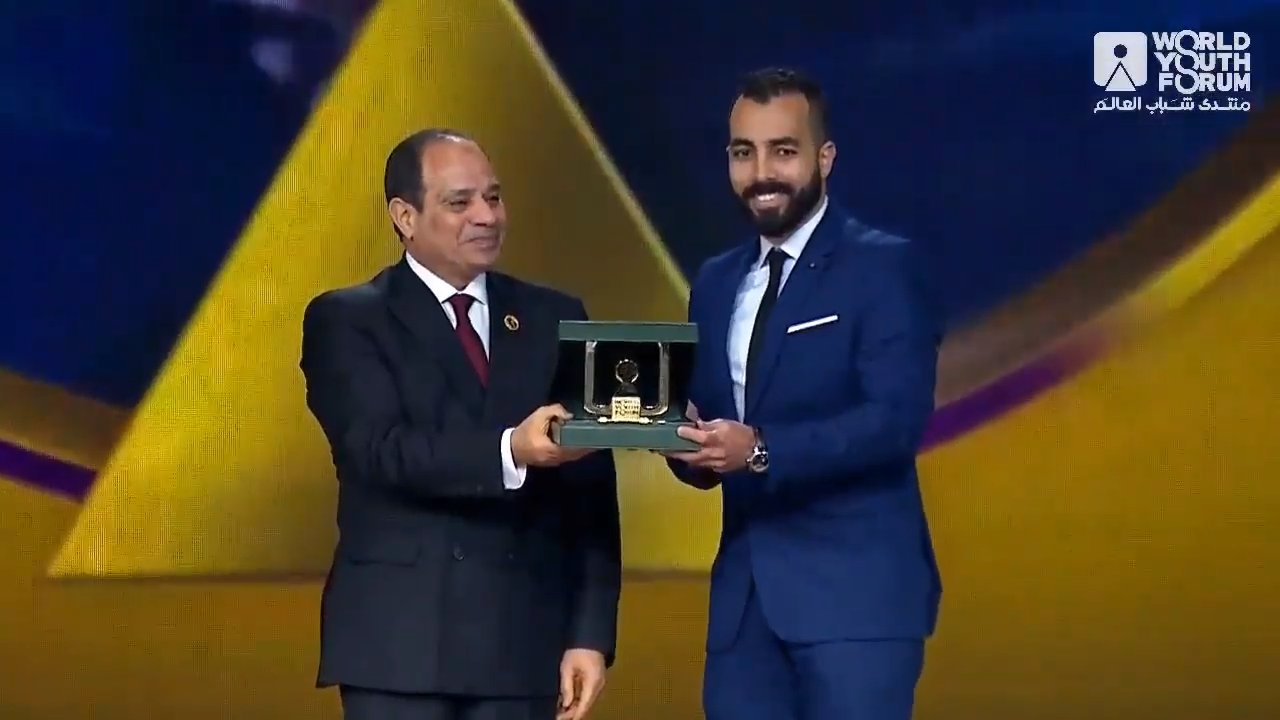 Ali Abou El Nasr, 2nd place winner of the African gamification initiative.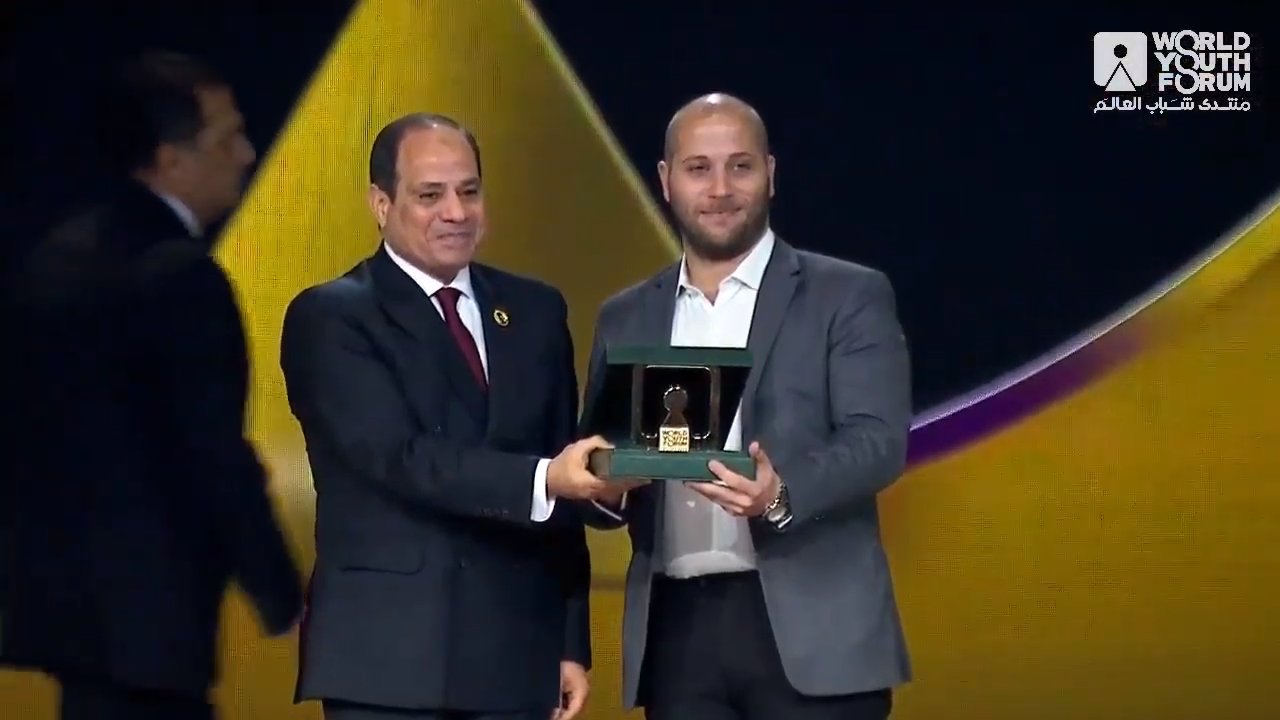 Donia Zeid, Algerian traveler, book writer, and philanthropist in the realm of support for crises victims.
Chong Tee, Co-founder of Wateroam that comes up with solutions to supply fresh water for impoverished and remote areas.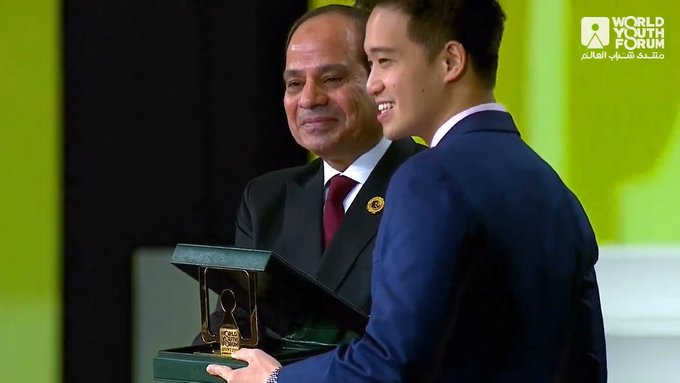 Lama Amr, founder of "Build Palestine" foundation to support cultural and innovative projects in Palestine.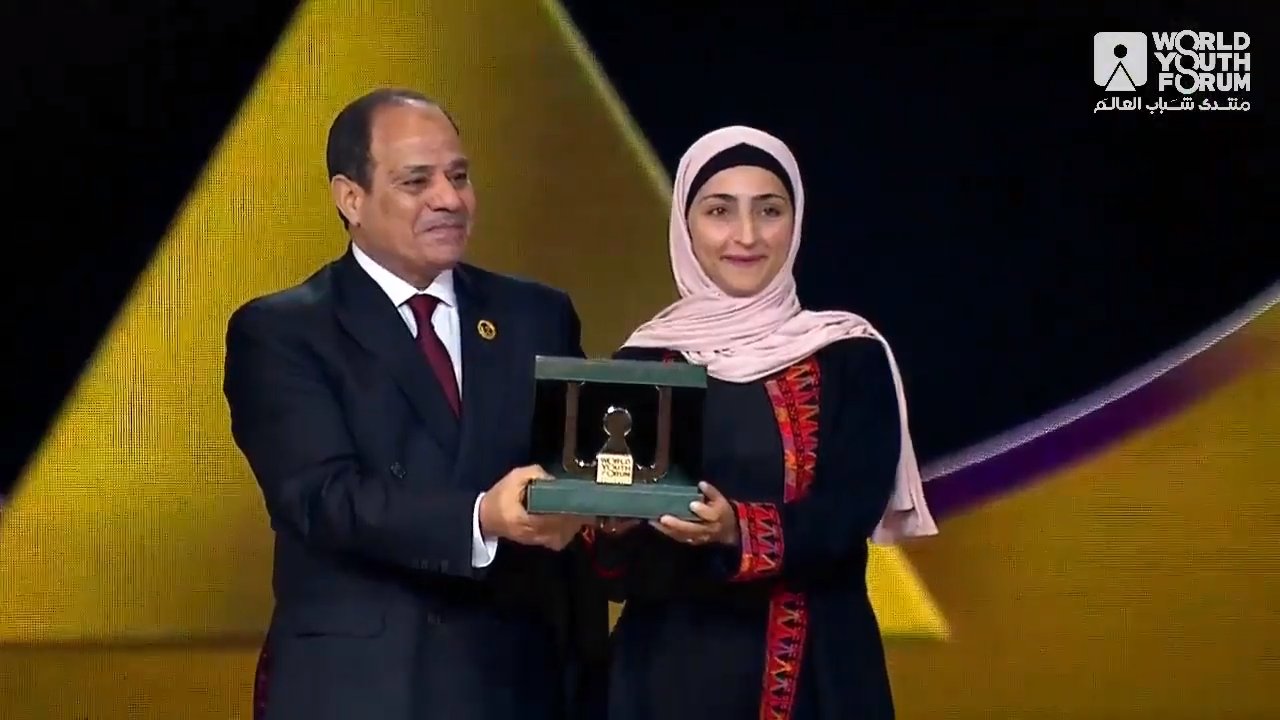 Cairo University Enactus team for educating and training women on crafts in rural areas
Noura Hussein, Egyptologist and Program Director of Odyssey's Unlimited World Travel. Hussein is also producer of 'The Obelisk' mini-documentary aired in WYF 2019 opening ceremony.
Four youth figures delivered speeches to present their views on human development mechanisms.
"The world has 26 million refugees...We have to concert efforts to integrate refugees in societies and create jobs for them...That can be achieved by the private sector where many employers believe in diversity," Deputy Director of Migraflix and Livelab Camilla Pinto, who is a Brazilian Social entrepreneur in slums and low-income areas.
"I was the dream of my father who did not receive high education. Now, I am among the top 50 influential women in science," United Nations Youth Ambassador Ayat Amr said. "Education in the Arab World must be open for dialogue and the help of international expertise. Our education must qualify our youth to work towards SDGs," Amr suggested.
"We can do a lot to change the world. We can cultivate 100k trees daily. We can use AI to treat cancer and e-commerce to reduce poverty. We can use recycled products to save lives. We can produce organs by 3D printers," Founder and CEO of World Impact Alliance Carlos Sentis said.
"My goals are poverty elimination, cancer treatment, ocean cleansing and improvement of millions of lives. That will not happen on an individual scale. We have to include institutions and companies," Sentis added.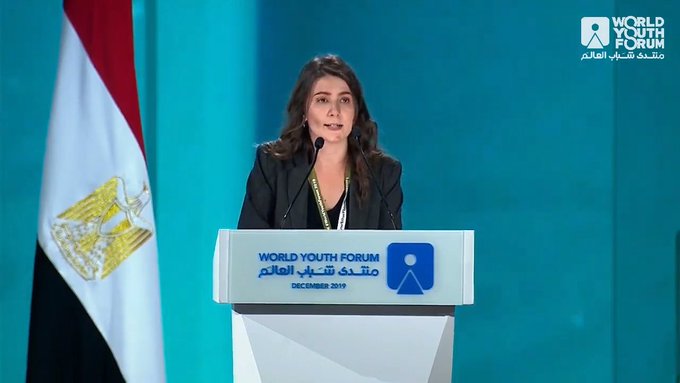 Assistant Professor at the American University in Cairo Adel al-Adaway stressed, "If we really want to defeat terrorism, we have to include youth in conversations, solutions, and decision-making."
WYF 2019 was attended by 7,000 participants, who were admitted out of 300,000 applicants.
On December 12-13, parallel workshops were held for participants to exchange views on the topics that were later discussed by panelists on Sunday and Monday. The 16 panel discussions consisted of seven sessions on technology, three sessions on the Mediterranean, two sessions on Africa, one session on women, one session on climate change, one session on peace and security, and one session on arts. The opening ceremony took place on Saturday where influential speakers told their inspiring stories.