Tue, Jul. 30, 2019
CAIRO - 30 July 2019: President Abdel Fatah al Sisi witnessed on Tuesday the inauguration the 7th National Youth Conference at the New Administrative Capital (NAC).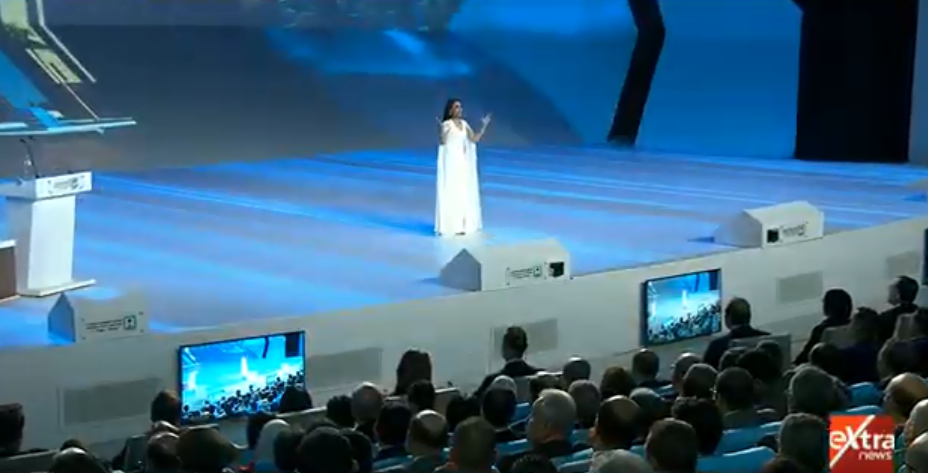 At the opening ceremony, Sisi announced that the conference aims at achieving a safe and stable future for the Egyptians through discussions and dialogue.
Sisi thanked the Egyptians for all the achievements that took place in Egypt during the past five years, affirming that none of it would have been achieved except for the Egyptians' patience.
This Conference will include the commencement of the first class of the African Presidential Leadership Program (APLP).
Nearly 1,500 youth participants from all 27 governorates will be attending at the conference. The participants will be representing university students, political parties, the Presidential Leadership Program (PLP), along with other outstanding youth in different fields, and youth who registered online.
The event will run for two days and will be attended by President Abdel Fatah al-Sisi. The event is typically attended by ministers, public figures, media people, African ambassadors, and Egyptian senior officials.
Following the opening session, two Egyptian State Model sessions will be held. On the second and last day, the African Presidential Leadership Program (APLP) will celebrate the graduation of the first African youth class encompassing citizens from 29 African states.
Later on, the first conference of "Dignified Life" initiative, aimed at the eradication of poverty, will take place. Before the closing session, "Ask the President" session will be held.
The sixth National youth Conference was held on July 28, 2018 in Cairo University, and was attended by up to 3,000 young people. The theme was human development and education reforms.