Qatar to pump investments worth $5B into Egypt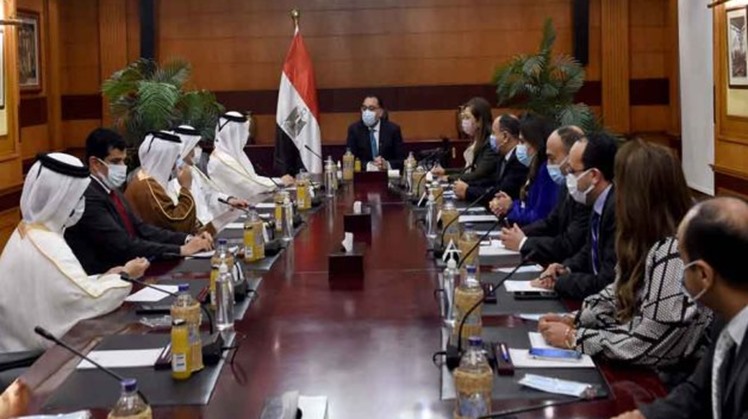 Tue, Mar. 29, 2022
CAIRO – 29 March 2022: Prime Minister Mostafa Madbouli met early on Tuesday with Qatar's Minister of Foreign Affairs Sheikh Mohamed bin Abdel Rahman al-Thani, and Minister of Finance Ali bin Ahmed al-Kawary agreeing on pumping investments worth $5 billion into Egypt.



The meeting was also attended by Minister of Planning and Economic Development Hala al-Said, Minister of Finance Mohamed Mait, Qatari Ambassador to Cairo Salem bin Mubarak al-Shafi, and other officials from both countries, as indicated by Cabinet's press statement.



The talks covered bilateral ties, and the salience of cooperation and coordination between both of them in various fields. That was on the occasion of forming a Supreme Joint Committee co-chaired by the Egyptian and Qatari prime ministers to facilitate collaboration.



The Qatari minister of foreign affairs, who is also deputy prime minister of the Gulf state, had met with his Egyptian counterpart on Monday within his visit to Cairo, agreeing on composing the abovementioned committee.