The Ministry of Antiquities discovers two pieces of gold inside the mummy of a child in the cache of Assasif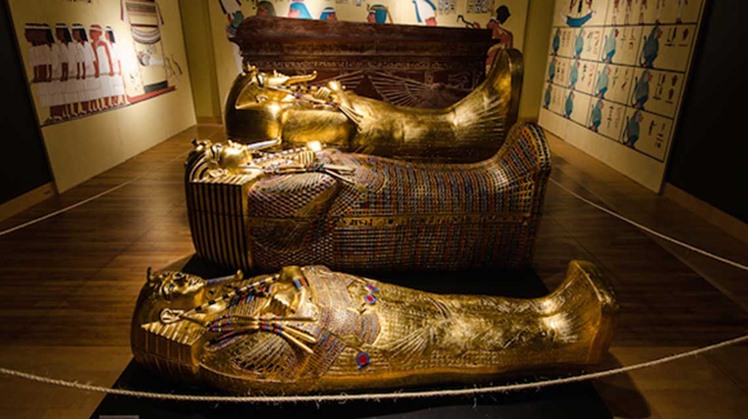 Sun, Nov. 24, 2019
The Ministry of Antiquities conducted scientific studies by a group of specialists, on three mummies within the discoveries of the cache of Assassif, to identify the secrets of the discovery and what secrets it holds.

The preliminary results of the studies on the three mummies, through CT scans conducted on the mummy of a man, a woman and a child, they are in a very good state of conservation, and did not contain any artifacts, except for the mummy of the child, where he found two gold pieces, and these studies is an initial process They will be completed on the rest of the mummies discovered in the Assassif cache.

As for the second phase of the studies, which is scheduled to start after the completion of the first stage, a number of DNA tests will be carried out on each mummy, as it will be clear whether they are related or not.

It is worth mentioning that the "Khasset Al-Assaif" includes a distinct group of 30 colored wooden coffins for men, women and children, in a good state of preservation, colors and full inscriptions. One above the other, the first level included 18 coffins and the second level 12 coffins.