Ancient Egyptian Facts: How did Ancient Egyptians perceive statues and wall paintings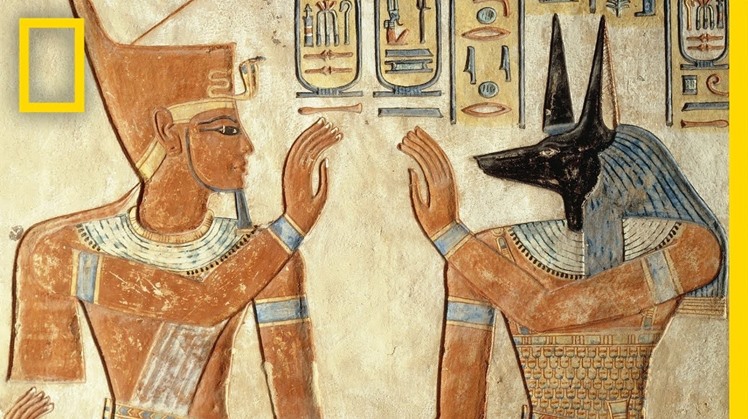 Sun, Mar. 12, 2023
Ancient Egypt was one of the most amazing human civilizations and has a rich and varied history spanning thousands of years. Many artifacts from this time have survived for thousands of years, which gave us an insight into the people of the past. This vast and powerful kingdom produced monuments, buildings, tombs, etc. along with wall paintings. jewellery, pottery, weapons and ornate boats.

However, their attitude towards art was significantly different from ours, as it played a practical, ritual, and spiritual role. Egyptologist Jay Robbins says: "As far as we know, the ancient Egyptians did not have a word that completely corresponded to our abstract use of the word 'art.' In this context, he threw Collector has a look at some key facts about ancient Egyptian art

Egyptian craftsmen were unknown
Egyptian artisans were always anonymous. This was because the art was purely practical. It was a literal work rather than an aesthetic object. For example, they believed that statues contained the spirit of a deity while intricate amulets and amulets were designed to ward off evil spirits.

Meanwhile, the paintings that adorned the walls of tombs either depicted scenes from a person's life as an act of memorial or simulated the kind of life the deceased person inside hoped to lead in the afterlife. Egyptians painted tomb paintings in particular only for a few people, not for the public.

balance and dualities
Order, symmetry, and balance were key concepts in Egyptian art as the concept of Maat (harmony) was central to Egyptian civilization and they achieved this quality through the art of symmetry. Furthermore, Egyptians saw the world in terms of dualities: male/female, dark/light, day/night .

The Egyptians also believed that the gods designed the real world as their own mirror image and thus the dual balance was at the center of the universe. In practice this meant that the ancient Egyptians designed temples, constructions and sculptures in neat, symmetrical designs, or designed to sit in matching pairs.