Opening of the exhibition of the plastic artist Osama Hajjaj at the Cairo Atelier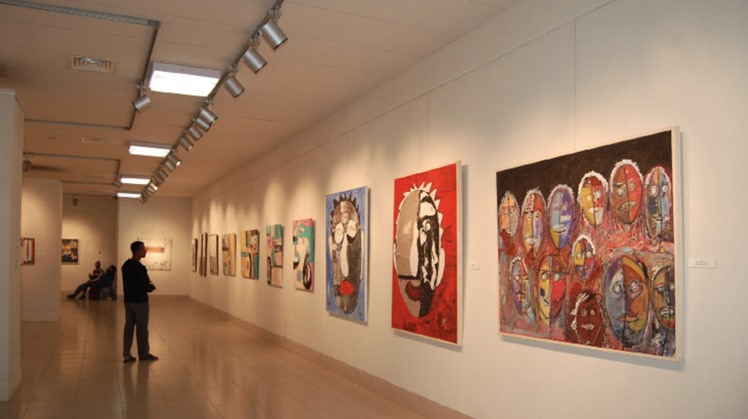 Tue, May. 24, 2022
Yesterday, the artist Osama Hajjaj inaugurated his exhibition at the Cairo Atelier, which included a number of various paintings that embodied the artist's influence on the Egyptian environment and heritage, which was reflected in his choice of topics centered on women and the Egyptian countryside. The exhibition will continue from May 22 to May 28, 2022

In his works, Osama Hajjaj relies on the use of various environmental materials to achieve his vision. He also seeks to make permanent attempts to involve the viewer to participate in the interpretation of his artworks, including the inspirations they bear.

Osama Hajjaj, born in the Abbasid district of Cairo in 1952, obtained a Bachelor of Art Education from Helwan University in 1978. He worked as a teacher and art education director in Egypt, Saudi Arabia and the Sultanate of Oman. He held a number of special exhibitions in Cairo in 2004, 2005 and 2017, and also participated in the Cairo Atelier Salon. Ramatan Cultural Center - Taha Hussein Museum hosted its last exhibition "Untitled" in March 2022.