Museum of Modern Art..A tour with pioneers of fine art..Video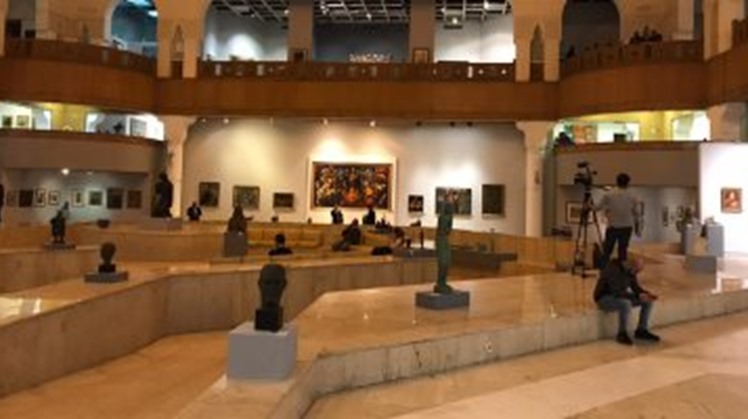 Tue, Jun. 15, 2021
"The Seventh Day", a short while ago, toured the Museum of Modern Art at the Egyptian Opera House, which returned to work again after years of its closure, as the museum was opened last November in the presence of the Minister of Culture, a number of leaders of the Ministry of Culture, and some plastic artists.

The development work included the modernization of the security and monitoring system, as well as the work of characterization and accurate recording in notebook and electronics, electrical systems, in addition to the museum display scenario.

The Museum of Modern Egyptian Art consists of 10 halls spread over three floors, in addition to an open-air display at the front of the museum of large-scale sculpture works. The museum includes thousands of pieces of art representing various artistic currents since the early twentieth century until now, and part of these works are distributed as loans. For display in other museums or in public places inside and outside Egypt.

The current building of the museum was erected in 1936 and was called the Grand Serail, then it was developed and equipped to meet the needs of the museum display and to be the permanent headquarters of the Museum of Egyptian Modern Art, which was officially opened in late October 1991, then the museum underwent a comprehensive development process for the museum display and lighting systems and was inaugurated.