Egypt's gov't continues structural reforms to lure more investments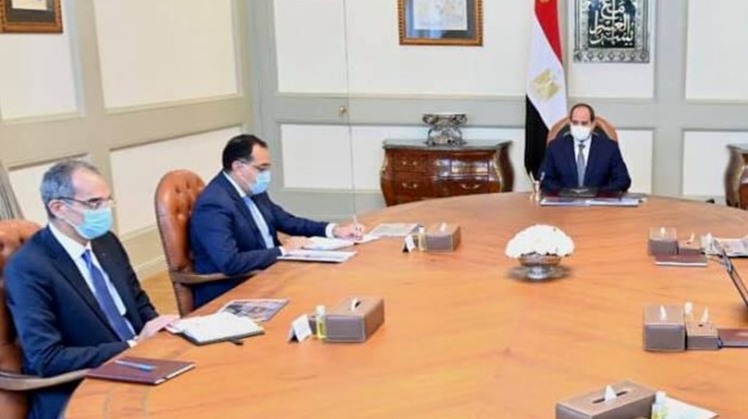 Tue, Oct. 27, 2020
CAIRO - 27 October 2020: Egypt's Finance Minister Mohamed Ma'eet said Tuesday that the Egyptian government gives priority to implementing integrated structural reforms to attract more investments to the country.


The private sector should play a bigger role to contribute to the development process in the coming stage, Ma'eet said in two meetings with representatives of the International Monetary Fund (IMF) and 40 US investors at the American Chamber of Commerce via video conference.


He made it clear that the private sector would sure help create new jobs, maximize production potentials and expand exports.



The result is an enhanced economic infrastructure and better economic performance indicators, the minister noted.


He touched upon growing keenness by the government to create an investment-friendly climate, especially with promising sectors, such as renewable energy, petroleum, petrochemicals and transport.


Backed by the political leadership in Egypt, the comprehensive economic reform program - which was implemented over the past years – has sure helped contain coronavirus repercussions, Ma'eet said.


Those reforms have allowed for further flexibility that helped in countering and overcoming challenges at home and abroad, he added.


Ma'eet cited a recent report by the World Bank, which considered Egypt as the "bright spot" in Africa with inflows of foreign direct investments rising by 11 percent in 2019-2020 on the year before despite the negative impact of the pandemic.


Moreover, the IMF expects a quick recovery of the Egyptian economy in the medium term, with growth rates likely to exceed 5 percent and total deficit likely to decline to 5.1 percent during the fiscal year 2022-2023, the minister said.


The IMF forecasts for the Egyptian economy also indicate an initial surplus in state budget that is estimated to reach 0.5 percent of the gross domestic product during the current fiscal year and then increase to 2 percent in 2022-2023, Ma'eet added.