'Egypt and Jordan coordinate to find solution to Palestinian cause: Parliament's Speaker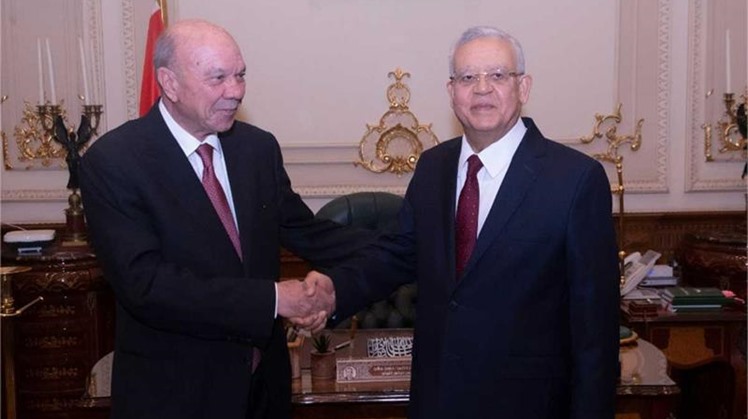 Tue, Mar. 7, 2023
CAIRO, 7 March 2023: "The two brotherly countries of Egypt and Jordan have historical relations and they are coordinating with each other at all levels to find a solution to the Palestinian cause," said the speaker of Egypt's House of Representatives Hanafi Gebaly.

Gebaly's remarks came during a meeting with the speaker of the Jordanian Senate (Majlis Al-Ayan) Faisal Al-Fayez on Monday.

"Egypt and Jordan will do their best to reach a fair and permanent solution to the Palestinian cause and build an independent Palestinian state at the end," said Gebaly, adding that "Egypt and Jordan also reject all forms of foreign interference with the internal affairs of Arab countries."

Al-Fayez said that "there is a need to find a peaceful solution to the Palestinian cause through negotiations."

"There is a close coordination between Egypt and Jordan and both countries have a deep interest in finding a quick solution to the Palestinian- Israeli conflict in line with international UN charters and resolutions," said Al-Fayez.

On a different note, Gebaly said that "Egypt highly appreciates Jordan's support for Egypt's position on the Grand Ethiopian Renaissance Dam (GERD)."

"Egypt does not object to Ethiopia building a dam on the Nile, but it calls for a legally binding deal on the filling and operation of this dam in a way that safeguards Egypt's rights in the waters of the Nile river," said Gebaly, affirming that "this is an existential issue for Egypt."

Gebaly and Al-Fayez said that they will strengthen parliamentary cooperation between the two countries.

"We will exchange parliamentary expertise and build stronger relations between our two countries," said Gebaly.