Egypt's Sisi discuss GERD developments with South African counterpart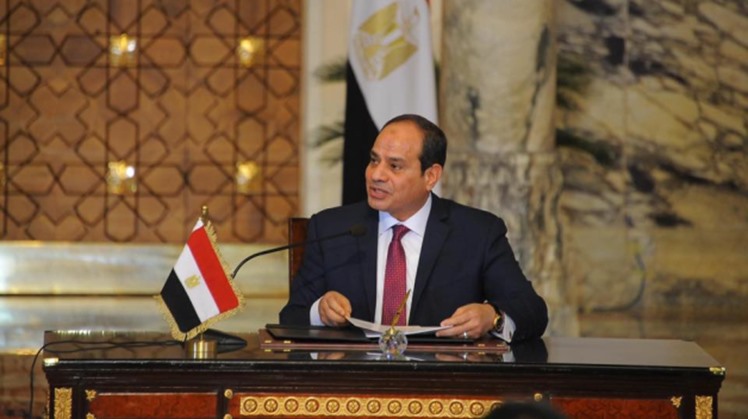 Thu, Oct. 15, 2020
CAIRO – 15 October 2020: Egypt's President Abdel Fattah el Sisi discussed the Ethiopian Renaissance Dam (GERD) developments with South African counterpart Cyril Ramaphosa during phone call, Wednesday.

According to Presidential Spokesman Bassam Radi Sisi reaffirmed the Egyptian stance regarding the Renaissance Dam, especially with regard to the resumption of tripartite negotiations [with Sudan and Ethiopia] to reach a binding and comprehensive legal agreement between all concerned parties on the rules for filling and operating the dam, and rejecting any action or procedure that affects Egypt's rights in the Nile waters.

For his part, Ramaphosa voiced his aspiration for the continuation of intensive coordination between the two countries within the coming period to reach a fair and balanced agreement on GERD.

Sisi and Ramaphosa also discussed bilateral cooperation and exchanged views on a raft of regional issues related to the African Union.

Since 2014, Egypt, Ethiopia, and Sudan have entered into negotiations on the building of the dam to avoid any possible threats on the Nile downstream countries [Egypt and Sudan]. The latest round of talks, which convened early June, reached a stalemate, and was followed by the Ethiopian unilateral act of deciding to fill the dam's reservoir mid-July without reaching a final agreement with Egypt and Sudan.

Egypt previously decided to request the United Nations Security Council's intervention in the dispute on Ethiopia's massive dam, after Egypt had said several times that the two countries have reached a deadlock.

The conflict between Egypt, Sudan, and Ethiopia dates back to May 2011 when Ethiopia started building the dam; Egypt voiced concern over its water share [55.5 billion cubic meters]. Three years later, a series of tripartite talks between the two countries along with Sudan began to reach an agreement, while Ethiopia continued the dam construction.

In 2015, the three countries signed the Declaration of Principles, per which the downstream countries should not be negatively affected by the construction of the dam. In October 2019, Egypt blamed Addis Ababa for hindering a final agreement concerning a technical problem, calling for activating Article No. 10 of the Declaration of Principles, which stipulates that if the three countries could not find a solution to these disputes, they have to ask for mediation.