US welcomes understandings reached in Israeli-Palestinian talks in Egypt's Sharm El-Sheikh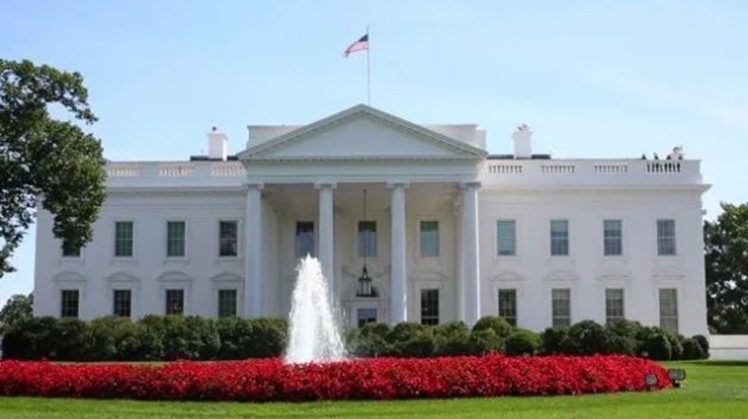 Mon, Mar. 20, 2023
CAIRO – 20 March 2023: The United States said it welcomes the meeting and understandings reached in the Israeli-Palestinian talks held in Sharm El-Sheikh on Sunday in the presence of senior political and security officials of the two sides.

In a statement by the White House, National Security Council Spokesperson Adrienne Watson said the US looks forward to continuing such discussions, which came ahead of the holy month of Ramadan.

Sharm El-Sheikh's five-way meeting, which included high-level officials from Egypt, Israel, Palestine, Jordan, and the US, is the second such meeting in this format three weeks after the meeting in Jordan's Aqaba.

"The participants noted that meetings at this level have not taken place in nearly a decade, and that these meetings are building toward establishing a series of understandings upon which to deescalate tensions," the statement said.

"We look forward to continuing these discussions as we enter the Holy month of Ramadan, Passover, and Easter, and over the months to follow," Watson added.

During Sharm El-Sheikh meeting, the parties agreed on the need for de-escalation and confidence building between the Palestinians and the Israelis.

Also, the Israeli government and the Palestinian National Authority "reaffirmed their joint readiness and commitment to immediately work to end unilateral measures for a period of 3-6 months.

This includes an Israeli commitment to stop discussion of any new settlement units for four months and to stop authorization of any outposts for six months."

The statement indicated that "the two sides reaffirmed, in this regard, their unwavering commitment to all previous agreements between them, in particular, the legal right of the Palestinian National Authority to carry out the security responsibilities in Area (A) of the West Bank, in accordance with existing agreements, and that they will work together towards realizing this objective."

The two sides similarly agreed to "address outstanding issues through direct dialogue," and to "establish a mechanism to curb and counter violence, incitement, and inflammatory statements and actions, which will report to the quintet leadership in April, in a resumed session of the meeting in Sharm El Sheikh."

On another level, participants in the meeting agreed on devising a mechanism to enhance the living conditions of the Palestinian people as well as the financial status of the Palestinian National Authority.

They also agreed on "upholding unchanged the historic status quo at the Holy Sites in Jerusalem," and on holding more meetings in the future to support the pacification process.