Egyptian-US talks in Cairo on Monday at level of foreign ministers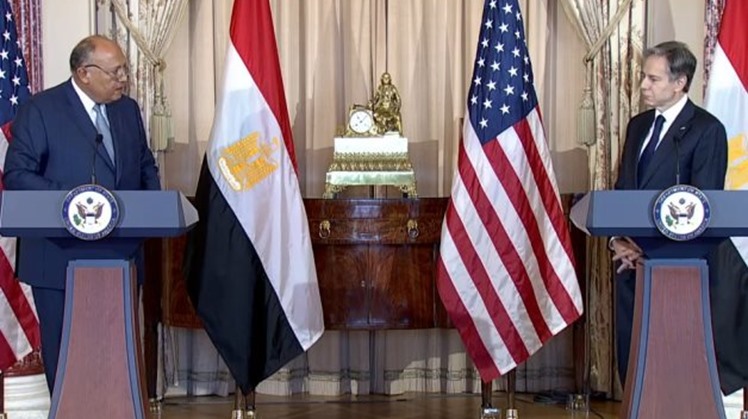 Mon, Jan. 30, 2023
CAIRO – 30 January 2023: Egypt's Foreign Minister Sameh Shoukry and his American counterpart, Anthony Blinken, are expected to hold a joint press conference at the headquarters of the Ministry of Foreign Affairs, Monday after bilateral discussions on a number of issues.

The discussions between the two officials most notably will include the situation in the Middle East and the Palestinian developments, as well as developments in Libya, Syria and Iraq.

In a meeting with a number of Egyptian youths at the headquarters of the American University in Cairo (AUC), on Sunday, Blinken praised the AUC as an ancient institution that has witnessed the training and education of thousands of Egyptians and Americans.

The US Secretary of State, Anthony Blinken, said that he chose Egypt as the start of his tour in the Middle East because his country shares a strategic partnership and distinguished bilateral relations with Egypt.

He noted that young people nourish this strategic partnership and make it greater, especially Egypt is a young country with more than 60% of its population being young.

Blinken arrived in Cairo on Sunday in a two-day visit during which he will meet with President Abdel Fattah El-Sisi, Foreign Minister Sameh Shoukry, and senior Egyptian officials to advance the U.S.-Egypt strategic partnership and promote peace and security in the region, including through shared support for elections in Libya and the ongoing Sudanese-led political process, said the US embassy in Cairo said in a statement.