Egypt is doing the world a great service through WYF: Trudeau's ex-advisor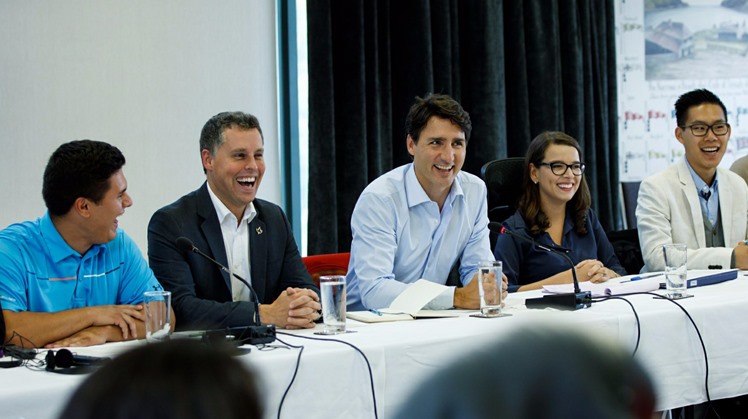 Fri, Dec. 13, 2019
CAIRO – 9 December 2019: Canadian Chris Zhou is poised to participate for the second time at the World Youth Forum's third edition in Sharm El-Sheikh from December 14-17.

Zhou said that he first came to Egypt in 2018 to participate in the second edition of the World Youth Forum. "This forum shows the world that Egypt seeks to empower youth from across the globe. The forum promotes cooperation, peace, and innovation. We need more of this in our world," he added.

"Egypt is doing the world a great service by fostering the empowerment of youth and different cultures," Zhou continued.

Zhou was a former youth policy advisor to Canadian Prime Minister Justin Trudeau. His mission for the past few years has been to connect youths from around the world.

He expressed his delight after he had the opportunity to sit down with both Egyptian ministers of youth and environment at the closing ceremony of the WYF in 2018, commenting "I was extremely inspired by their dedication and passion towards a better future for Egyptian youth and indeed youth from all around the world."

Regarding his expected participation in the WYF this year, Zhou stressed he is especially interested in Artificial Intelligence (AI), and that he often hears in the West, and even in China about how AI is going to shape the developed world.

He continued, "But what about the developing world? At the WYF, I look forward to hearing from innovators from different parts of the world to share their perspectives on AI."

Zhou went on to say that the world is becoming more and more globalized at the meantime, ensuring that intercultural collaboration is the key.

"Selected out of 14,000 applicants, I represented my province as a youth policy advisor to the prime minister. My team led and developed the country's first Canada Youth Policy," he clarified.

Through this experience, Zhou noted that he learned that diversity makes people stronger. "As Canadians, we are proud of Canada's diverse population, and I applaud the WYF's dedication towards promoting diverse cultures."

The World Youth Forum (WYF) implemented a number of cooperation programs with leading regional and international organizations to cover issues during the forum's sessions, such as food security and artificial intelligence.

Nearly 300,000 persons from 196 countries have registered for the third edition of the World Youth Forum (WYF), compared to 122,000 young people from 194 countries in 2018.