Such events always affect a country's image in a positive way: Albanian girl on WYF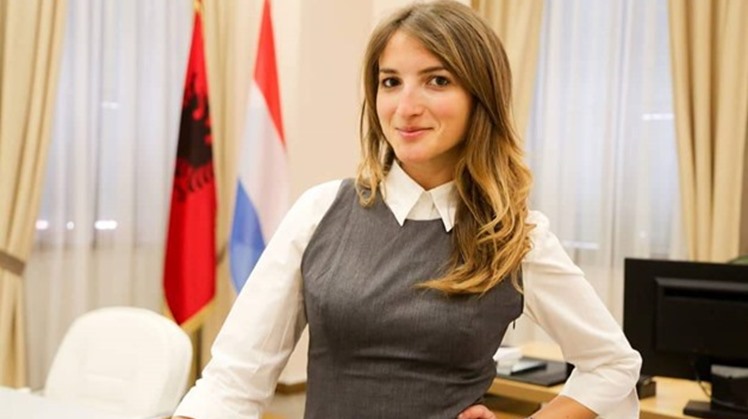 Fri, Dec. 13, 2019
CAIRO – 13 December 2019: From the small country of Albania, Sara Zekaj prepares to attend the World Youth Forum set to kick off on Dec.14 in Sharm el-Sheikh, with the feeling borne inside her that both Egypt and her home country share similar values linked to family and relationships.

"I remember when I was a kid someone gifted me a calendar, with 12 different cities and monuments in the world and in one of them was Egypt. I remember I promised myself that one day I will visit all of these 12 countries and finally I will."

This will be Zekaj's first time to visit Egypt. Zekaj described Egypt's culture as the melting point of different cultures driven from many ethnic groups who lived or invaded the country.

Like many attendees, Zekaj applied to attend the forum, and her application was fortunately accepted.

Zekaj expects fruitful participation in the World Youth Forum, where she signals networking as one reason she takes part in an event attended by top representatives, different stakeholders, activists and promising youths.

"Such events always affect a country's image in a positive way. I believe that through this event Egypt will break some prejudices among participants," she said in her interview with Egypt Today.

Zekaj plans to engage with youth from around the globe in an enriching set-up, which allows her to exchange views and recommend initiatives to decision-makers and influential figures.

While regarding the themes she is interested in, Zekaj highlighted Artificial intelligence (AI) as a main topic that matches her master's subject, saying that the topic is very important and needs to be discussed from a security perspective.

Environmental issues constitute a vital topic as well for Zekaj, where she is glad it is a top discussion on the forum's agenda.

"This forum sends a message of diversity and Union, prosperity, harmony, and progress to the entire world, especially in times like this, when the world risks to be divided into East and west, Muslim and Christian. For youth, these (differences) have no importance," she added.

She explained that the World Youth Forum will play an important role by giving youth the opportunity to lead and participate in genuine, informed discussions on critical and ubiquitous issues like building peace.

Sara Zekaj graduated from Law School at the University of Tirana in 2016, with Msc in Public Law. Shortly after, she joined one of the best law firms in the country. For the last 2 years, she has worked at the Ministry of Interior Affairs in Albania, but she wasn't satisfied with just having a good job.

Always having a keen interest in politics and security, Zekaj was awarded the prestigious Chevening Scholarship from the British Government and she is currently pursuing a master's degree in international relations and security at the University of Westminster.