Egypt's Sisi inaugurates several national projects in North Sinai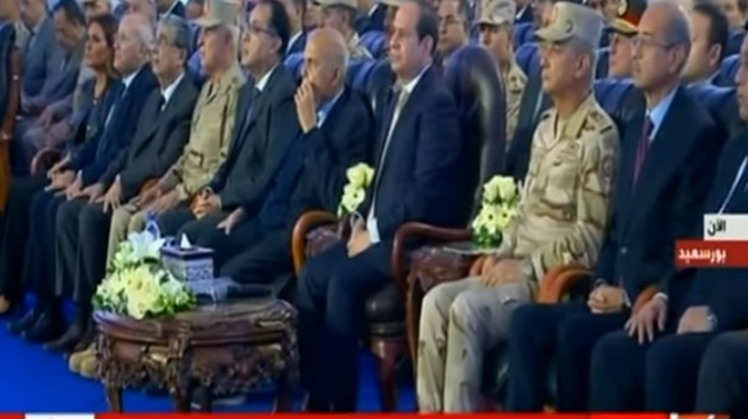 Tue, Nov. 26, 2019
CAIRO - 26 November 2019: Egypt's President Abdel Fattah al-Sisi inaugurated on Tuesday a number of national projects in Port Said and North Sinai governorates.

The projects include July 3 tunnels in Port Said, which is one of the major national projects, as it links south Port Said with Sinai, besides connecting west of canal cities with its eastern parts with the aim to facilitate trade movement in Suez Canal regional area, according to state news agency, MENA.

The head of the General Authority of the Economic Zone for Suez Canal Yehia Zaki has given a presentation about the projects of the economic zone that aim to directly connect east Port Said with Port Said tunnels.

Zaki explained that the port, after development works, has become able to receive Triple E-class container ship, referring to a dramatic increase in the number of Triple E-Class container ships that crossed the port from 83 ships last year, to 98 ships until October. He added that the number is expected to hit 120 ships by the end of this year, which reveals a 45 percent increase in the number of crossing ships.

For his part, President Sisi said that the development of East Port Said zone has been proposed 15 years ago, but postponed due to lack of funds, adding that the state is currently spending lots of money to completing the development projects.

President Sisi also inaugurated the small and medium-scale industrial complexes in El-Raswa, south of Port Said governorate, via the video conference.

Head of the Industrial Development Agency (IDA) Magdy Ghazi and Director of Projects at IDA Khaled Suleiman and Manager of the Project Lt.Colonel Islam Mohamed Omeira were at the industrial complexes venue of El Raswa for the inauguration.

Upon his arrival in Port Said, Sisi was received by Prime Minister Moustafa Madbouli, Defense Minister Mohamed Zaki and a number of ministers and senior statesmen.

The opening ceremony started with reciting verses of the holy Quran.