ITU Chief appreciates Egypt's offer to organizie Radiocommunication Conference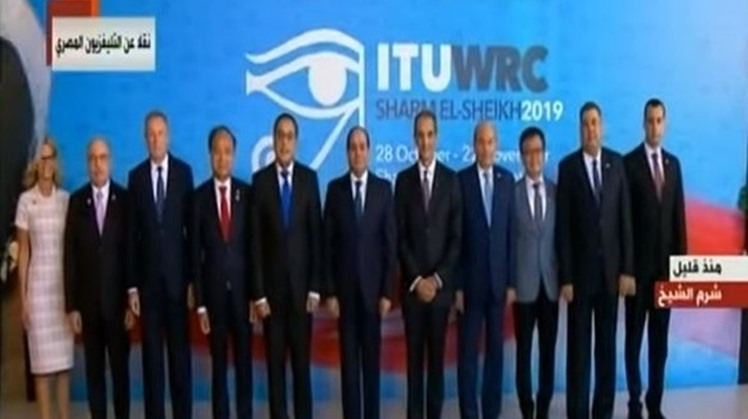 Tue, Oct. 29, 2019
CAIRO – 28 October 2019: Secretary General of the International Telecommunication Union Houlin Zhao expressed his appreciation to the Egyptian president for his offer to host the agency's World Radiocommunication Conference (WRC-19) in South Sinai's Sharm Al-Sheikh city, ITU and local media reported.

Zhao, during his speech in the conference, thanked Sisi for his attendance, affirming that the peaceful and good security situation that Egypt enjoys has contributed to holding the conference in the popular resort of Sharm al-Sheikh, according to local media.

"The World Radiocommunication Conference, which opened today, will address some of the leading edge technological innovations set to play a pivotal role in tomorrow's digital economy and the future development of services, systems and technologies," ITU media center quoted Zhao as saying.

"A transformative revolution in connectivity is in the making with immense implications for the trillion-dollar telecommunication and ICT industry and in advancing many of the United Nations Sustainable Development Goals."

The World Radiocommunication Conferences (WRC) is organized by the UN agency of the International Telecommunications Union (ITU), and is held every three to four years. It is the first time for the conference in 20 years to be held outside the headquarters of the ITU.

In a recorded speech at the conference, United Nations Secretary General Antonio Guterres greeted the WRC, saying that the radiocommunication technology had transformed the information sharing, revolutionized industries, saved lives, and advanced development.

"Your discussions will have significant implication as you look forward, including your consideration of the identification of frequency bands particularly suitable of high-capacity 5G networks," he said.

After Sisi has opened the conference on Monday, he welcomed the participants in the WRC-19, local media reported.

Sisi, during the opening session of the WRC, said it reflects the growth and development of human civilization. He also praised the theatrical performance presented during the session, saying that it highlights the progress of humanity during the different times.

President Sisi hailed the good organization of the conference, inviting all attendees to enjoy the good weather of Sharm Al-Sheikh, the city of peace.