Shoukry Advocates Assessment of Failures Leading to Frequent Climate-Induced Calamities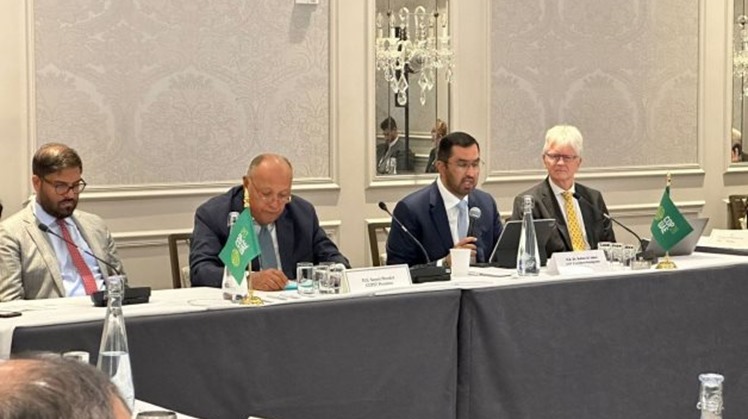 Sat, Sep. 23, 2023
Foreign Minister Sameh Shoukry stressed on Thursday the need to evaluate shortcomings leading up to the current situation that is witnessing climate-related disasters on an almost daily basis.

Shoukry made the remarks during his participation in the first global stocktake (GST) – a mandated assessment of global progress in implementing the Paris Agreement – on the fringes of the 78th session of the UN General Assembly in New York.

The foreign minister called for the adoption of practical steps in issues of climate justice, financing, just transition, and links between climate and development.

Shoukry delivered a speech during the event in his capacity as president of the latest UN Climate Change Conference COP27, Foreign Ministry Spokesman Ahmed Abu Zeid said.

Following success in dealing with many of the gaps facing the implementation process, Egypt believes that urgent and wide-ranging steps have to be taken during the upcoming UN climate change conference COP28 to be held in the UAE; in line with the responsibilities and principles agreed upon in the Paris Agreement and the United Nations Framework Convention on Climate Change (UNFCCC), Shoukry said.

He added that international cooperation, especially in providing financing, constitutes a cornerstone for implementing many of the developing countries' nationally determined contributions.

The minister also highlighted the importance of transferring technology to developing countries in a way that takes into account the social and economic dimensions of transition towards a green economy.