Exploring Ways to Intensify Relations In Various Sectors: A Dialogue Between Egypt and Brazil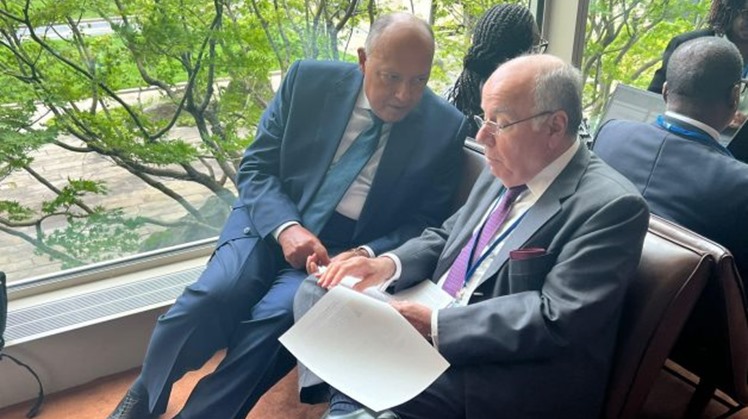 Sat, Sep. 23, 2023
Egypt's Foreign Minister Sameh Shoukry on Friday held a meeting with his Brazilian counterpart Mauro Vieira on the sidelines of the high-level meetings of the 78th session of the United Nations General Assembly (UNGA) in New York.

The two ministers discussed the distinguished Egyptian-Brazilian relations, as the two countries are set to mark the centenary of establishing diplomatic ties in 2024, said Spokesman for the Foreign Ministry Ahmed Abu Zeid.

Shoukry and Vieira stressed their countries' keenness to boost ties in different fields, especially in the economic and trade ones.

The pair probed the possibility of enhancing cooperation within the BRICS group and offering mutual support to the two countries' nominations in international forums.

They also exchanged views on major regional and international issues, including the Grand Ethiopian Renaissance Dam (GERD), the Russian-Ukrainian war and the Palestinian cause, as well as the situation in Sudan, Libya, Yemen and Syria.