President Sisi Grateful for Trust from BRICS States Following Invitation to Join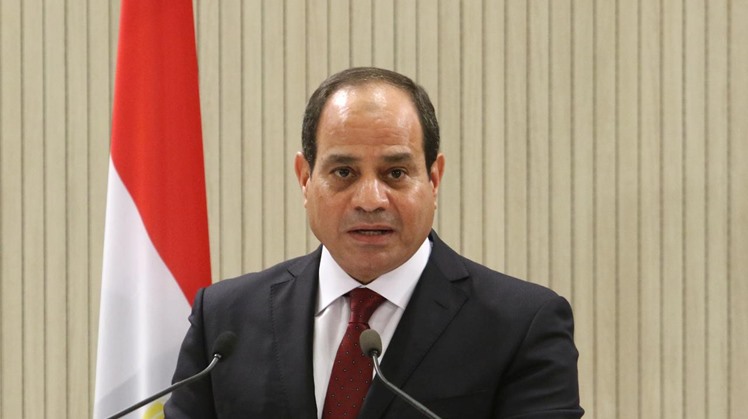 Sun, Aug. 27, 2023
President Abdel Fattah El-Sisi appreciated the confidence of BRICS member states after South African President Cyril Ramaphosa announced that the BRICS Club of Emerging Nations would welcome six new members, including Egypt, at the start of 2024.



"I value the declaration by the BRICS group to invite Egypt to join its membership as of January 2024. We appreciate the confidence of all BRICS member states with whom we share robust relations," said President El-Sisi on Thursday.



"We look forward to cooperating and coordinating with them (the member states), and with the other countries invited to join the bloc, to achieve its goals of strengthening economic cooperation among us, and raise the voice of the Global South with regard to the various issues and development challenges we encounter to promote the developing countries' rights and interests," the president added.



South African President Cyril Ramaphosa declared an invitation to Egypt, Argentina, Saudi Arabia, and UAE to be full members at BRICS as of January 1, 2024. The president also declared the outcome of the 15th BRICS summit.