Egypt's FM stresses keenness on supporting UNRWA's role towards Palestinian refugees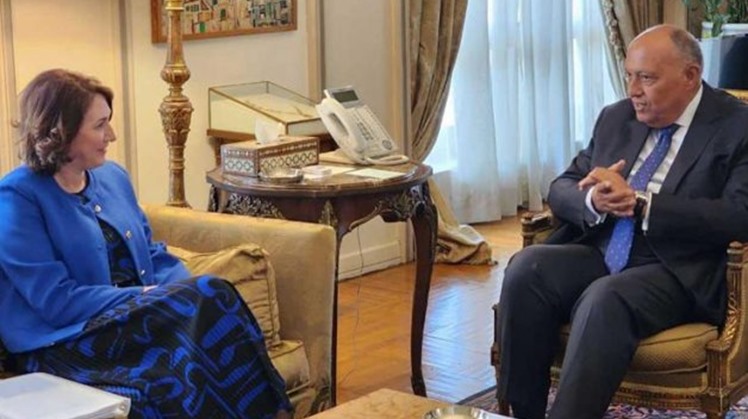 Tue, Mar. 7, 2023
CAIRO - 7 March 2023: Egypt's Foreign Minister Sameh Shoukry stressed Egypt's support for the efforts exerted by the United Nations Relief and Works Agency for Palestine Refugees in the Near East (UNRWA) in light of its key role in offering basic services to the Palestinian refugees.

The role played by the UNRWA contributes to promoting efforts to realize security and stability in the region, Shoukry said during a meeting on Tuesday with UNRWA Commissioner-General Philippe Lazzarini.

Shoukry underlined Egypt's continued efforts to encourage donor countries to secure needed financial support for the UNRWA, noting that this goes in line with Egypt's efforts to support the Palestinians and alleviate their suffering, Foreign Ministry Spokesman Ahmed Abu Zeid said.

He lauded the efforts exerted by the agency to implement several reforms to assuage the repercussions of shrinking finance in addition to searching for alternative sources.

He commended the UNRAW for proceeding with offering its services despite of the challenges facing it, especially on the back of the coronavirus pandemic and the Ukrainian crisis.

For his part, Lazzarini stressed continued coordination and consultation with Egypt, highlighting its key role in mobilizing international support in the current stage.

As Egypt is due to assume the upcoming presidency of the Arab League Council at the foreign ministers level, Lazzarini said he is looking forward to holding dialogue within the framework of the Arab League during the coming period on means of supporting the UNRWA and its efficiency in accomplishing its missions.