Egypt's FM stresses need not to politicize debates in UNESCO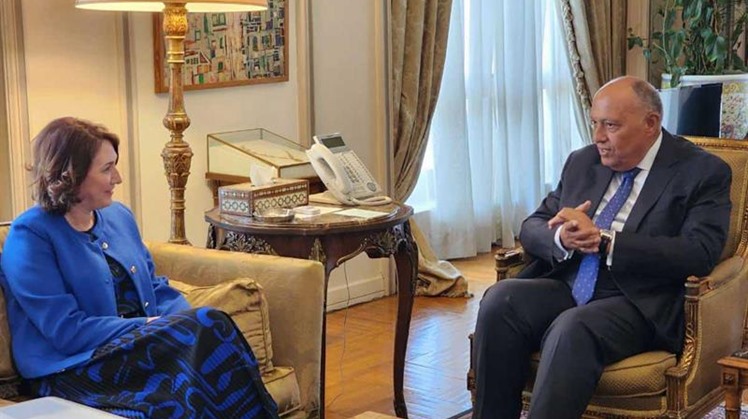 Mon, Mar. 6, 2023
CAIRO, 6 March 2023: In a meeting on Monday with Chairperson of the Executive Board of UNESCO Tamara Rastovac, Egypt's Foreign Minister Sameh Shoukry underscored the importance of avoiding politicization of discussions in the UNESCO.

The foreign minister added that any discussions should focus on the main mission of the organisation in promoting education, science and culture,

Spokesman for the Foreign Ministry Ahmed Abu Zeid said Shoukry welcomed Rastovac who started her tour of the Arab region with Cairo, which hosts the first office of the organisation.

Abu Zeid added that the meeting reviewed ways of promoting the role of UNESCO in backing requests of member states to restore their heritage and stolen cultural properties.

Rastovac, on her part, said she is keen on posting the foreign minister on issues that pose serious challenges to the work of the organisation at present.