Egypt invites Elon Musk to visit after a tweet of ancient Egyptian civilization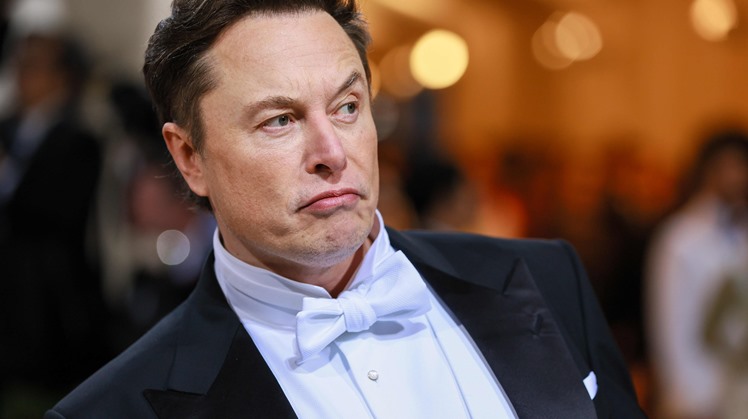 Sun, Jan. 15, 2023
CAIRO - 15 January 2023: Egypt will send an official invitation to business tycoon Elon Musk to visit Egypt after the tweet he wrote in admiration for the Ancient Egyptian civilization, an Egyptian tourism official announced on Saturday.

Speaking before the Tourism committee at the Egyptian House of Representatives, Egyptian Tourism Promotion Board (ETPB) chairman Amr El-Qady said that an official invitation will be extended to Musk on Sunday to visit Egypt and its landmarks at the time of his choice, according to Ahram Online

The head of the Tourism Committee at the Parliament stated that she was following up on the matter with El-Qady as she considers the invitation to Musk to be an important opportunity to promote Egyptian tourism.

On 12 January, the former richest man in the world expressed his admiration for the Ancient Egyptian civilization in a reply to a tweet by the "@weirdterrifying" Twitter account featuring a video showing a staircase inside the 2500 years-old ancient Egyptian Dendra temple in Upper Egypt.

The tweet already went viral, generating 16.7 million views and over 100 thousand likes.

Musk, who currently owns Twitter social media network, replied by saying that Ancient Egypt was "on fire" using emojis to express his admiration.

Musk's reply tweet went viral in Egypt, grabbing the attention of officials, celebs and citizens who mostly responded by calling on him to visit the country.

Minister of International Cooperation Rania Al-Mashat was the first official to comment on his tweet quoting him and telling him to come and visit Egypt, especially the New Grand Egyptian Museum.

This is the second time Al-Mashat calls the founder of Space X to visit Egypt.

In August 2020, Musk tweeted that "aliens built the pyramids obv (obviously)," before adding in another tweet that the great Egyptian Pharaoh Ramses II was an alien.

Al-Mashat replied to Musk's tweet indirectly rebuffing his claims and inviting him to visit the Great Pyramids to check out the tombs of pyramid builders.

Renowned Egyptologists Zahi Hawas rebutted Musk's claims about aliens and ancient Egyptian civilization.

Musk is a South African-born American entrepreneur and businessman who founded X.com in 1999 (which later became PayPal), SpaceX in 2002 and Tesla Motors in 2003. He became a multimillionaire in his late 20s when he sold his start-up company, Zip2, to a division of Compaq Computers. 

Musk made headlines in May 2012, when SpaceX launched a rocket to send the first commercial vehicle to the International Space Station.

Not a stranger to controversies, Musk acquired the popular social media network Twitter in October 2022 for $44 billion.

Two days ago, the famous billionaire made it to the Guinness book of records as he officially broke the world record for the largest loss of personal fortune in history.

Musk lost between $180 billion and $200 billion since November 2021, largely due to the poor performance of Tesla stocks in recent years, according to Guinness. His fortune went from about $320 billion to $147 billion.

Nevertheless, he still maintains his position as one of the richest men in the world. He is currently the second richest person in the world after French Bernard Arnault, the CEO of luxury goods conglomerate LVMH.