Egypt's president directs to allocate incentive packages for medical personeel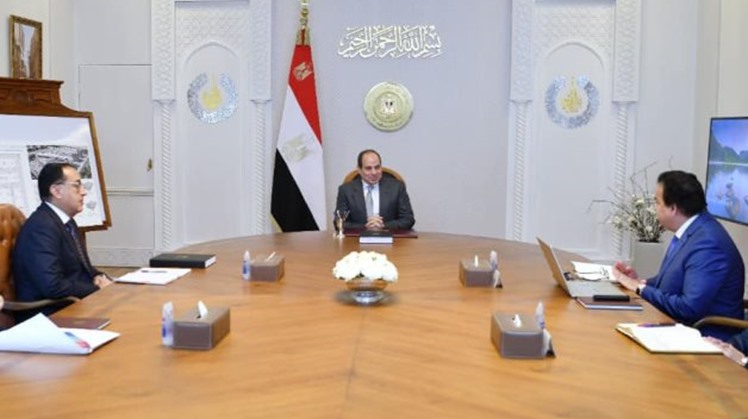 Mon, Dec. 19, 2022
CAIRO – 19 December 2022: Egypt's President Abdel Fattah El-Sisi has ordered allocating incentive packages for the medical staff working in basic care units as he met with Prime Minister Mostafa Madbouly and Minister of Health Khaled Abdel Ghaffar on Monday.

During the meeting, Sisi ordered providing medical staff in basic care units with all medicines and devices required to help them perform their role optimally, Presidential Spokesman Bassam Rady said in a statement.

The president also ordered opening specialized clinics to join the services provided by the basic care units nationwide in order to provide health service for young people who are getting married.

The clinics will also follow up on patients suffering from chronic diseases and provide the required care for the elderly as well as emergency services round the clock in some basic care units.

During the meeting, Sisi highlighted the importance of organizing integrated health action plans, including the door-knocking campaign, on order to ensure providing reproductive health services and benefiting all age groups in governorates, villages, and hamlets.

The president also called for working to increase investment rates in the fields of health care in line with international standards for providing health care services.

He also affirmed the need to expand partnerships with the private sector in this regard.

This will contribute to enhancing the quality of health care services provided to citizens in line with international health standards, especially regarding developing a number of major hospitals nationwide, including the hospitals of Om Al-Masryein, Heliopolis, El Maady Charity, and the Coptic Hospital.