Egyptian, British air forces displays skills in Hurghada Air Show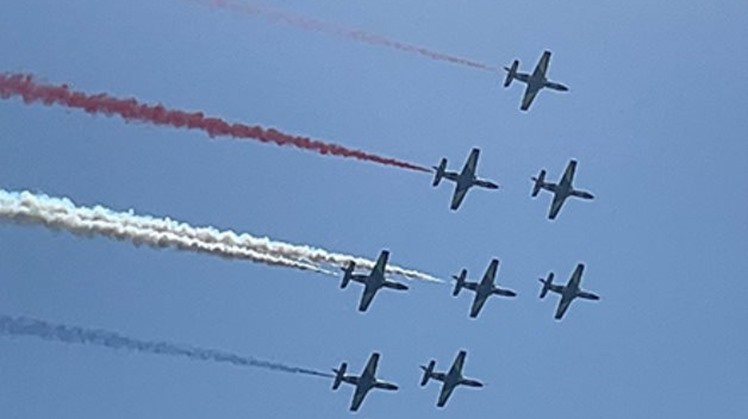 Thu, Dec. 1, 2022
The Egyptian and British aerobatic teams have shown high-level skills while jointly performing the Hurghada Air Show over Sahl Hashish city in the Red Sea governorate on Wednesday.

The air show saw the participation of the Egyptian Air Force's Silver Stars team and the Royal Air Force Aerobatic Team (Red Arrows) of UK's Royal Air Force.

On Sunday, the Egyptian Armed Forces' spokesman said the Red Arrows sent a number of jets to one of the Egyptian air bases in southern Egypt to participate with the Silver Stars in the show.

In an earlier statement, pilot Mohamed Refaat of the Silver Stars said in a press conference that the show would contribute to encouraging tourism in one of the most beautiful Egyptian cities that enjoys nice weather in all seasons of the year.

British Military Attache to Egypt Mark Beynon said the show represents an important opportunity for enhancing relations between both the Egyptian Air Force and the Royal Air Force.