Egypt's FM flies to Italy to attend Rome MED Dialogues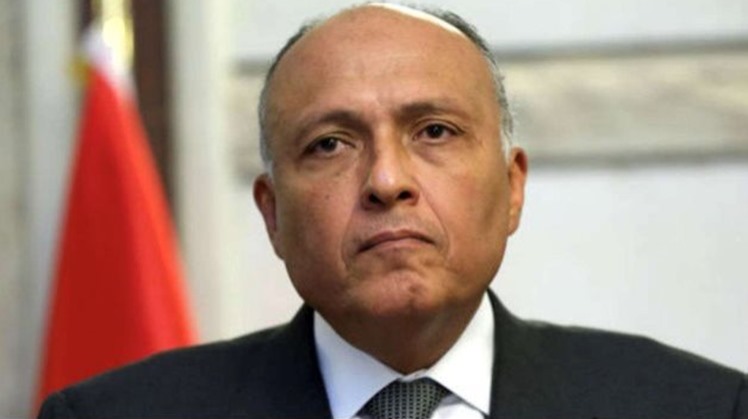 Thu, Dec. 1, 2022
Egypt's Foreign Minister Sameh Shoukry headed on Wednesday to Italy in a bilateral visit that seeks to support and enhance the Egyptian-Italian relations, the Foreign Ministry said in a statement.

During his visit, Shoukry will attend the 2022 Rome MED Mediterranean Dialogues, slated for December under the presidency of Italy's President Sergio Mattarella and with the participation of a number of foreign ministers of Mediterranean countries.

The conference comes within the framework of enhancing efforts to face joint challenges related to current international developments, the statement said.

The conference devoted a dialogue session with Shoukry so that he reviews the Egyptian vision regarding regional and international developments as well as the food and energy challenges and the outcome of the 2022 UN Climate Change Conference (COP27).

The top Egyptian diplomat will hold a meeting with his Italian counterpart, Antonio Tajani, to discuss means of boosting distinguished and growing bilateral relations between the two countries, the statement said.

This especially includes economic cooperation and attracting Italian investments into Egypt.

The ministers will also consult on regional and international issues of mutual concern, said the statement.

In October, Italy's new Prime Minister Giorgia Meloni said her country is determined to enhance its bilateral cooperation with Egypt on crucial issues, including energy security, environment, and human rights.

Earlier in October, Sisi congratulated Meloni for assuming the post, wishing her success in leading Italy towards a future that befits its civilization and history.

"I look forward to working with her to enhance the Egyptian-Italian ties within the framework of the well-established partnership between Egypt and Italy in all fields," El-Sisi said in a social media post.