Sisi administrates to swiftly put into effect verdicts related to Endowment Authority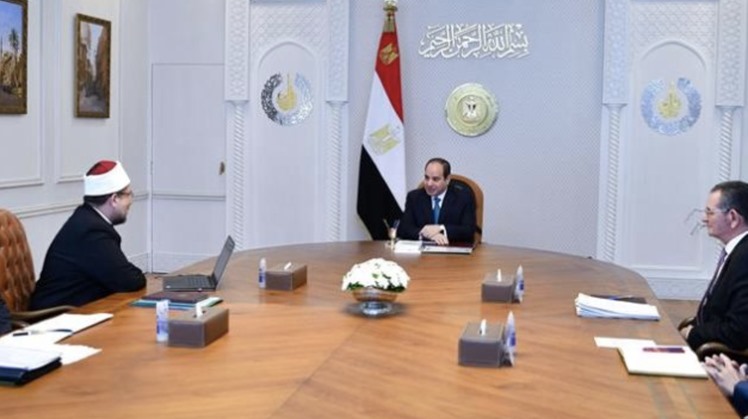 Thu, Nov. 24, 2022
President Abdel Fattah El Sisi directed all state bodies concerned to swiftly put into effect the verdicts issued with regard to the Egyptian Endowments Authority.

He also called for swift settlement of the ongoing Awqaf lawsuits.

Sisi made the remarks on Wednesday during a meeting with Awqaf Minister Mohamed Mokhtar Gomaa, Presidential Adviser for Financial Affairs Mohamed Amin, and Assistant Awqaf Minister Mohamed Abdel Nabi.

Presidential Adviser Bassam Radi said the meeting focused on following up on the efforts being exerted to manage and develop the assets of the Endowments Authority.

The president underlined the importance of good management and protection of the waqfs - which are Islamic endowment of property to be held in trust and used for a charitable or religious purpose.

During the meeting, Mokhtar reviewed the growing revenues of the Endowments Authority which stood at EGP 2.035 billion in the 2021-2022 fiscal year, marking a rise of EGP 216 million in comparison with 2020-2021 fiscal year.

The Endowments Authority's revenues rose by 22 percent in the first quarter of the current fiscal year in comparison with the same period in the previous fiscal year.

Meanwhile, Assistant Awqaf Minister Mohamed Abdel Nabi reviewed the Endowments Authority's investment plan which aims at realizing the utmost benefit of waqfs.