Egypt & Italy examine ways of boosting bilateral cooperation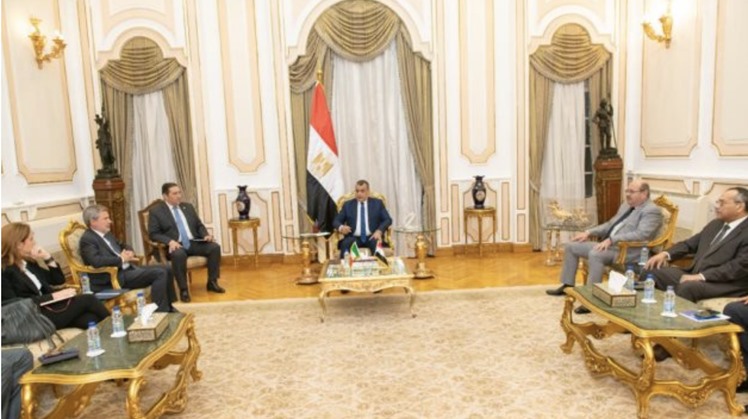 Tue, Nov. 22, 2022
The Egyptian State Minister for Military Production Mohamed Salah el Din Moustafa discussed Monday with Italian Ambassador to Egypt Michele Quaroni ways of boosting bilateral ties in the various spheres.


During the meeting, the Italian ambassador hailed the outstanding organization of the 2022 United Nations Climate Change Conference (COP27), which was held in Sharm El Sheikh.

For his part, the minister said that the conference's success asserted Egypt's ability in organizing and hosting international events.

The minister, meanwhile, said that the meeting, which was held at the ministry's headquarters, comes as part of unremitting efforts to enhance local industry, pointing out to directives issued by President Abdel Fattah El Sisi in this respect.

The minister said that this plan is based on drawing on the advanced technological expertise of local and private sectors companies, in addition to holding partnerships with the international manufacturers in order to transfer and the latest technologies in the various manufacturing spheres.

The meeting also tackled the possibility of expanding cooperation between the ministry's affiliated companies and the Italian companies in the various manufacturing spheres.

For his part, the ambassador voiced his company's desire to enhance cooperation in Egypt, particularly in light of the Russia-Ukraine crisis and its economic repercussions on the European market in general and the Italian market in particular.

Such repercussions represent a perfect opportunity to promote economic and trade ties between the two countries, added the ambassador.

The ambassador also lauded the role played by the Military Production Ministry in promoting investment in Egypt and the distinguished ties binding Egypt and Italy.