Egypt's Sisi highlights media's strategic role in supporting countries' efforts for stability, development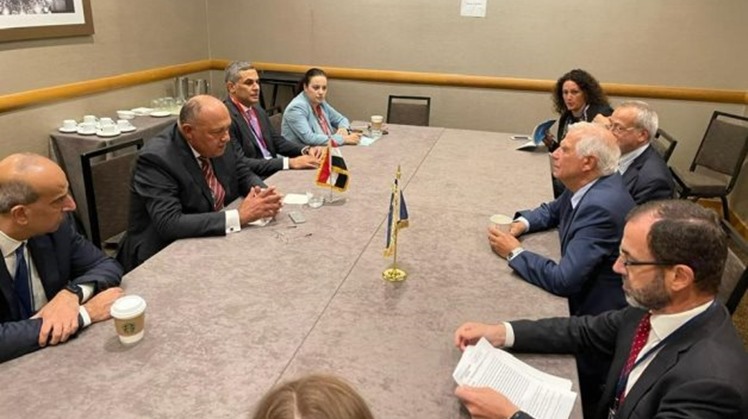 Wed, Sep. 21, 2022
CAIRO – 21 September 2022: President Abdel Fattah El Sisi has affirmed Egypt's belief in the significance of the media's strategic role in supporting countries' efforts to achieve stability and development; via addressing national issues and raising public awareness.

Sisi made the remarks during his meeting on Wednesday with Arab information ministers at Al-Ittihadiya presidential palace in Cairo.

The president pointed out to the common concerns and challenges experienced by the Arab world, which he said requires the Arab media to be united in order to face these challenges.

He also urged raising various fact-supported issues at the media in a thorough and objective way, Presidential Spokesman Bassam Rady said.

Sisi stressed that the message of religions is focused on construction, peace and development, which he said will only be achieved through ensuring political and moral security and stability for peoples.

Meanwhile, the Arab ministers praised the tangible achievements made in Egypt under President Sisi's leadership at the political, development, economic and social levels.

Egypt provides a model to follow as regards development, prosperity and its future vision for achieving sustainable development, they said.

The ministers also highlighted Cairo's key role in preserving the security and stability of the whole Arab world.